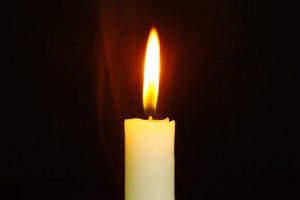 We previously reported on a serious crash that took place in Brockton on Friday night.  In that crash, a pickup truck collided with a sedan as the sedan was traveling on East Street in Brockton.  Brockton Police arrived on scene and that the pickup truck driver was attempting to pass the sedan while it was turning into a driveway.  Ultimately, a collision occurred between the driver of the sedan and the pickup.
The driver of the sedan was rushed to a nearby hospital with life-threatening injuries.  He was listed initially in critical condition.  Despite the efforts of medical personnel, the man ultimately succumbed to his injuries.  Now, Brockton Police have identified the deceased individual as 54 year old Jorge Leite.  Leite was a native of Brockton.
Witnesses on scene described the pickup truck as speeding through the area at an unsafe speed in excess of 80 mph just before the collision.  The speed limit in the area of the crash is 30 mph.  The truck driver has been identified by Brockton Police as 22 year old Robert Kildayy of West Bridgewater.  Kilday was found on the ground when police arrrived on scene according to Brockton police Sgt. George Khoury.  The Plymouth County District Attorney's Office is investigating the collision and may charge Kilday in the death.
Wrongful Death Claims
What happens when a death occurs on the roadway?  Ultimately, it depends on who is at fault in the crash.  If the deceased individual was a victim of another person's negligence, the estate of the deceased may bring a claim for wrongful death against the driver.  Typically, wrongful death claims are brought by the deceased's next of kin, such as a spouse or adult child.
Massachusetts wrongful death actions are complicated.  The law is extremely complex in this area.  If you find yourself in a situation where you are considering a wrongful death claim, you should speak with an attorney immediately.
At the Law Offices of Jeffrey S. Glassman, our attorneys have the necessary experience in pursuing and succeeding with wrongful death claims.  There is too much at stake for you to choose inexperienced or incompetent counsel.  We offer free consultations.  To discuss your case with us today, please call our Boston office at 617-367-2900.
Note for readers: Information provided in this post is gathered from secondary sources and not independently confirmed for accuracy. Please bring to our attention any inaccuracies that may be included so they may be corrected, or information removed as requested.
DISCLAIMER: Information provided in this post is not intended to be used as legal or medical advice, nor disrespect the victims or families in any way.  We are providing this post for general information on everyday tragedies and presented in a manner to protect and honor the victims and their families. Minor differences can change the outcome of cases, based on jurisdictional laws.  The information provided in this post should not be relied upon as legal or medical advice. We suggest seeking assistance from legal or medical professionals for your personal circumstance, when necessary.