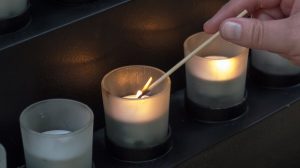 On June 10, a lethal car accident caused the death of three people, including a 7-year-old child.
State Police responded to the accident which occurred around 1:30 in the afternoon. A Woburn woman was behind the wheel of a car that was hit by another driver. The 46-year-old woman was driving a Ford Explorer on Portland Street when her car was hit by a 1994 Honda Civic that slid into her path. The two vehicles collided, killing three people in the Honda.
The victims including a 31-year-old driver, a 29-year-old man, and a 7-year-old boy. A 73-year-old woman riding in the ford was taken to a local hospital where she was pronounced dead. The names of the victims in this accident have not yet been released. The crash is still being investigated by State Police and other police departments.
Fatalities and Vehicle Accidents
Car accidents can sometimes be deadly. When accidents claim the lives of victims, they leave families and communities grieving the loss. These tragic accidents leave people behind to deal with the grief and pain that comes along with losing a loved one. We must all remember to remain attentive when behind the wheel as accidents can lead to fatalities.
This crash was a tragedy that claimed the lives of multiple victims. We send our condolences and sympathies to the family and friends of the victims. The tragic nature of this accident reminds us all of the importance of remaining aware and vigilant when driving. Accidents can be tragic and leave family, friends, and communities grieving. When these accidents occur, families can seek to recover compensation and assistance.
As concerned members of the community, we are very saddened to hear of this tragic accident. We must urge all drivers to do their part to keep our roads safe. We at the Law Offices of Jeffrey S. Glassman know how severe some car accidents can be and how they can impact individuals as well as communities. We know that accidents can sadly not be completely avoided, so we are also here to help families recover assistance so they can focus on the grieving process when these tragedies occur.
Note for readers: Information provided in this post is gathered from secondary sources and not independently confirmed for accuracy. Please bring to our attention any inaccuracies that may be included so they may be corrected, or information removed as requested.

DISCLAIMER: Information provided in this post is not intended to be used as legal or medical advice, nor disrespect the victims or families in any way.  We are providing this post for general information on everyday tragedies and presented in a manner to protect and honor the victims and their families. Minor differences can change the outcome of cases, based on jurisdictional laws.  The information provided in this post should not be relied upon as legal or medical advice. We suggest seeking assistance from legal or medical professionals for your personal circumstance, when necessary.