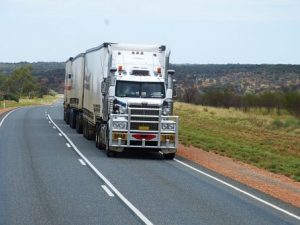 On June 10, State Police received a report of an accident that involved a tractor-trailer and one other vehicle. The accident occurred shortly before 8 in the morning, and first responders were dispatched to the scene quickly upon hearing the news of the accident. This incident occurred on I-93 going northbound in Milton.
Upon arrival at the scene, emergency responders secured the area and discovered that some of the individuals involved in the accident had sustained injuries from the crash. The right two lanes of the road were closed as EMTs administered medical care to these individuals. Traffic was diverted around the area. The extent of their injuries involved in the accident is still under review. However, no fatalities were reported.
Injuries and Trucking Accidents
Trucking accidents can be some of the most devastating accidents that occur on our roads. These vehicles are much larger than the average car on the road, and they can cause serious damage when they are involved in or cause a wreck. Truck drivers must remain vigilant and always look out for smaller vehicles around them, and other vehicles must remember to use caution and pay attention when around semi-trucks and other large vehicles.
Luckily, there were no fatalities reported in this accident, but some trucking accidents can be even more severe. Tractor trailers can sometimes cause lethal accidents, and it is vital for all to remember to use caution when driving near these large trucks. Victims who are injured have a right to seek compensation and assistance so they can focus on getting help for their injuries and moving ahead with their lives.
As involved members of the community, we are committed to ensuring our roads are safe for all who use them. We see the consequences of trucking accidents and other vehicle accidents on a daily basis as we help victims with recovering their loses. At the Jeffrey Glassman Injury Lawyers, we are also aware that accidents can happen to even the safest drivers, so we are also passionate about helping victims receive help and aid so they can focus on their recovery process and returning back to their lives.
Note for readers: Information provided in this post is gathered from secondary sources and not independently confirmed for accuracy. Please bring to our attention any inaccuracies that may be included so they may be corrected, or information removed as requested.

DISCLAIMER: Information provided in this post is not intended to be used as legal or medical advice, nor disrespect the victims or families in any way.  We are providing this post for general information on everyday tragedies and presented in a manner to protect and honor the victims and their families. Minor differences can change the outcome of cases, based on jurisdictional laws.  The information provided in this post should not be relied upon as legal or medical advice. We suggest seeking assistance from legal or medical professionals for your personal circumstance, when necessary.