In the first out of some 2,000 pending lawsuits against Johnson & Johnson and its division Ethicon, a woman was awarded approximately $11 million for the pain she had suffered due to the now-recalled Prolift vaginal mesh.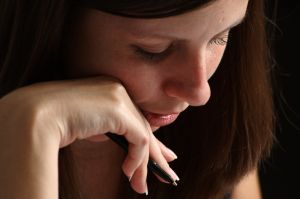 Our Boston personal injury lawyers were encouraged at the precedent this case sets, though not surprised at all that the companies are vowing to vigorously appeal. They don't want a verdict like this to stand because that might force their hand in terms of providing a greater incentive to settle future claims, so they won't incur the enormous cost of a trial on each.
This verdict could have a significant impact not only these manufacturers but others who produced similar defective medical products.
The plaintiff in this case, a 47-year-old nurse from South Dakota, filed suit back in November of 2008 in Atlantic City, NJ.
As you are likely familiar, the mesh was used to treat pelvic organ prolapse. It's characterized by a portion of the vaginal canal protruding (or prolapsing) from the opening of the vagina. Most often, this conditions happens when the pelvic floor collapses due to childbirth.
It's a condition suffered by about 316 million women worldwide as of 2010, or more than 9 percent of all women. In the U.S., it's estimated to be about 34 million women.
In severe cases, surgery, with the implantation of the mesh, was supposed to fix the problem. But the real problem is that these devices in fact weren't safe. These manufacturers had a duty to know they weren't safe, and they failed to warn patients and doctors about the issues that were being reported.
In this woman's case, she suffered almost immediate and near constant levels of pain after having the transvaginal mesh implanted. As a result, she had to undergo another 18 operations in order to repair the abdominal injuries she suffered as a result.
The product was taken off the market completely last year, but it was too late for tens of thousands of woman who had already had the procedures. By that time, the FDA had received some 1,000 reports of adverse events, including pain, infections, erosion, incontinence and even a recurrence of the prolapse.
Ultimately, this woman was awarded $3.3 million in economic damages and $7.8 million in punitive damages.
This sounds like a lot, but consider that J&J has assets totaling $122 billion and a net worth of $65 billion, as of Dec. 31, 2012. This is a drop in the bucket for the company. That's why they are seeking to aggressively fight this verdict.
No doubt, other manufacturers will as well. (It's estimated that Endo Health Solutions, another top manufacturer of the mesh, is currently preparing to face some 3,000 lawsuits making similar claims.)

If you are a patient who received a transvaginal mesh implant in Massachusetts, call Jeffrey Glassman Injury Lawyers for a free and confidential appointment — (617) 777-7777.
Additional Resources:
Jury awards woman $7.76 million punitive damages for J&J mesh, Feb. 28, 2013, By Dave Warner, Reuters
Transvaginal Mesh Lawsuit Breaking News: Atlantic City Jury Awards Against J&J's Ethicon Division In Amount Of $3.3MM, Staff Report, The Wall Street Journal
More Blog Entries:
Drugmakers Cutting Down on TV Advertising, March 1, 2013, Boston Personal Injury Lawyer Blog