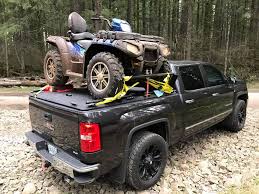 Three women suffered injuries in a Saturday night ATV accident that took place in Monson, Massachusetts.  The women were riding the ATV along East Hill Road when the vehicle flipped over at a residential property in the area.  Monson Police were dispatched the 69 East Hill Road to investigate the crash.
One woman was transported to Bay State Hospital with injuries which were not classified as life-threatening.  The other two women were treated on scene but not taken to the hospital.  The women are only identified at this time as being in their mid to late twenties.  Monson Police are still looking into the crash and have not released an official reason for its occurrence at this time.  There is no further information given by police.
ATV Accidents
ATVs are recreational vehicles, used by many people in the pursuit of outdoor activities.  Hunting, camping and fishing are a few of the activities in which ATV riders typically engage.  Sometimes, however, these vehicles will also be on highway and other roadways, as we see in this case.
The use of ATVs, while enjoyable, comes with a few caveats.  One is that an ATV driven by an inexperienced driver is just as dangerous as a vehicle.  While they do not travel as fast as a vehicle, they also provide less safety features.  An ATV rider is not protected by a steel frame and is not designed to withstand the force of a crash.  Therefore, they will not offer as much protection from injury in the event of an accident.  We often see severe and even catastrophic and fatal ATV accidents for this reason. In this case, it appears that the three women were fortunate to escape with non-life threatening injuries.
If you or a loved have been injured in an ATV or other vehicle crash, it is important to seek an experienced attorney to assist with your case.  The attorneys at the Jeffrey Glassman Injury Lawyers have decades of experience in Massachusetts accident cases.  We want to help you obtain the maximum recovery for your injuries.
Please call us today at 617-367-2900 for a free consultation to discuss your case.  We are standing by waiting to hear from you.
Note for readers: Information provided in this post is gathered from secondary sources and not independently confirmed for accuracy. Please bring to our attention any inaccuracies that may be included so they may be corrected, or information removed as requested.

DISCLAIMER: Information provided in this post is not intended to be used as legal or medical advice, nor disrespect the victims or families in any way.  We are providing this post for general information on everyday tragedies and presented in a manner to protect and honor the victims and their families. Minor differences can change the outcome of cases, based on jurisdictional laws.  The information provided in this post should not be relied upon as legal or medical advice. We suggest seeking assistance from legal or medical professionals for your personal circumstance, when necessary