Daycare accidents caused by negligence of a daycare facility owner or the intentional tortious conduct of any employee can lead to a level of pain and suffering to victims and their families that is rarely seen in other types of cases. The reason for this is because there are few things more scary for parents of young children than leaving them in another person's care for the first time. There is so much trust conferred to the daycare provider and his or her staff. When something bad happens, the violation feels unbearable.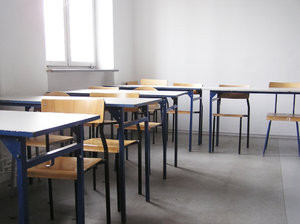 According to a recent news article form WGAL, a woman daycare employee was recently accused of choking children in her care and beating them with objects such as spoons. Authorities say daycare worker would choke and beat the kids with wooden spoons when they would cry, and this was here method of getting them to be quiet when they would not listen to her commands. Some of the children in her care allegedly subject to this abuse were as young as three years old.
Police say they believe the assaults began last September. Parents began to notice injuries and called the police. The first call was the parents of a 3-year-old girl claiming the child's daycare teacher was abusing their child.
The police ultimately charged defendant with child abuse, and, in their complaint filed with the court, prosecutors alleged parents of one victim noticed various injuries to their child's face, ear and back. They also reported their daughter told them the injuries were caused by her daycare teacher, the defendant.
According to a follow-up report, investigators alleged defendant would also choke the children in her care when they had accidents involving bowel movements and on at least one occasion, choked a young child until she began coughing. Prosecutors spoke with other parents who noticed similar injuries on their own children. Defendant was charged with three counts of simple assault, which is a misdemeanor, and one count of Endangering the Welfare of a Child, which is a more serious felony offense. Defendant has been arraigned and scheduled to have a preliminary hearing. It is important to note, defendant is presumed innocent of all charges in connection with this alleged child abuse and assault and will remain innocent unless and until she is found guilty beyond a reasonable doubt in a court of law.
As our Boston daycare injury attorneys can explain, cases where children are injured for reasons of alleged negligence may or may not involve a police investigation. On the other hand, cases involving allegations of abuse or neglect or other intentional conduct committed by a daycare owner or his or her staff will almost always involve a police investigation and result in the arrest of allegedly responsible party.
While having defendant charged with criminal conduct may be very helpful to your civil negligence case and increase the chances of you obtaining a full and appropriate financial recovery, it is important you contact a civil personal injury attorney who has experience dealing with daycare injuries as soon as possible . While the prosecutor wants to get a conviction, his or her interests are not necessarily the same as yours involving a later civil case.
 
If you are injured in an accident in Massachusetts, call Jeffrey Glassman Injury Lawyers for a free and confidential appointment — (617) 777-7777.
Additional Resources:
Day care teacher accused of choking children, beating them with spoons, May 22, 2016 WGAL
More Blog Entries:
Massachusetts Train Accidents A Growing Concern, May 3, 2014, Boston Personal Injury Lawyers Blog