Spinal injuries can leave victims with a life filled with rehabilitation and physical therapy, and the victim may never be able to fully recover. According to a recent article from Taunton Gazette, one doctor who had previously worked to create a spinal cord injury fund in the Commonwealth of Massachusetts is now asking state legislators to fix a problem with the fund that caused it to run dry.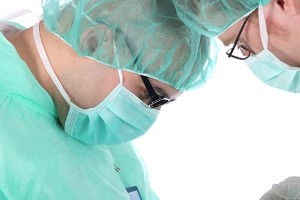 The fund was meant to get money from traffic fines levied on repeat traffic offenders who were losing their driving licenses. After the bill was signed into law to create and fund the charitable organization, there was a change in the general traffic laws. The change caused people to lose their licenses much earlier in the process, so the funds were not being paid at the right time. As a result of what they are calling a "scrivener's error," the spinal injury fund lost $300,000 in funding that had been previously earmarked for it.
The project's founder brought spinal injury victims to the state house to speak with legislators about their experiences and to discuss the need for a fix in the law to once again fund the program. They are also working to establish a spinal cord injury awareness day in the Commonwealth of Massachusetts. The doctor said he is not there to argue about how the change in the law occurred and why the law was changed; he just wants to fix the problem and make things right once again.
Our Boston spinal cord injury attorneys wish the organization the best of luck in establishing funding again, because a lot of work still needs to be done to develop better treatment options for people with these serious injuries. Hopefully, there will come a day in the not too distant future when spinal cord injury victims will be able to walk again and are not left suffering lifelong effects of their injuries.
There are a variety of different types of accidents that can cause a spinal cord injury. While many are victims of serious car accidents, especially drunk driving accidents, others are victims who have been hurt in slip-and-fall accidents and other types of premises liability related injuries.
Research performed by the National Spinal Cord Injury Statistical Center shows that around 12,500 new spinal cord injuries occur each year in the United States. Their research also shows that average lifetime medical expenses incurred by a spinal cord injury patient who becomes injured at age 25 are nearly $5 million. If a victim suffered a spinal cord injury at age 50, the average lifetime medical expense is more than $2.5 million.
Hopefully, a victim will have medical insurance that will pay for much of these costs, as there is no question that a spinal injury patient will have serious financial consequences as a result of his or her injury. If you have suffered a spinal cord injury, you should speak with an experienced personal injury lawyer about the facts of your case and the possibility of being compensated for an accident that was someone else's fault.
If you are injured in an accident in Massachusetts, call Jeffrey Glassman Injury Lawyers for a free and confidential appointment — (617) 777-7777.

Additional Resources:
Taunton doctor plans Spinal Cord Injury Awareness Day at Statehouse, September 6, 2015, Taunton Gazette, by Marc Laroque
More Blog Entries:
Massachusetts Train Accidents A Growing Concern, May 3, 2014, Boston Personal Injury Lawyers Blog