In Boston and the surrounding area, Dunkin' Donuts is a very popular place to get a cup of coffee. Much like Starbucks in the rest the country, it seems like there is a Dunkin's Donuts on just about every other block. According to a recent news article from CNBC, one woman sued the donutmaker after suffering a serious injury at one of their stores and settled the case for around half a million dollars.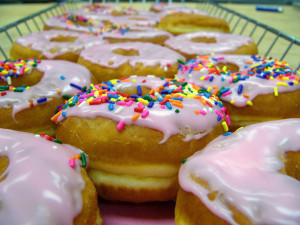 This particular accident resulting a serious personal injury occurred at one of the company's stores in New Jersey. The plaintiff claimed she was carrying a tray of hot coffee when she tripped on a parking spot barrier that was not in its proper place outside the store. The re-bar spike was sticking up dangerously and was the reason she fell.
In her pleadings, she claimed she was severely burned by the steaming hot coffee and suffered back and shoulder injuries that required multiple surgeries. In addition to the donut shop owner, she also named the strip mall owner and various other stores and defendants in her lawsuit. She was expecting to go to trial this month before the case settled.
The company did not immediately respond to a request for comments, which is not unusual. As our Boston personal injury attorneys know, most companies do not wish to publicly discuss a settlement, as there is no requirement to admit to liability. In the majority of cases, the settlement remains a private matter, but when dealing with public companies, the exact terms are often reported in the news.
Plaintiff's attorney had argued that allowing a twisted metal spike to stick out of the ground where people regularly carry trays of hot coffee was negligent, as it violates the standard of care owned to customers.
Cases like this are known as premises liability actions. In the Commonwealth of Massachusetts, premises liability actions work much differently than they do in many other jurisdictions across the country. The reason for this is because the court in Massachusetts no longer relies on archaic distinctions between social guests and business licensees and invitees. These standards date back to old common law, and there is a different standard of care owned to plaintiffs depending on their reason for being on the property.   When the Supreme Judicial Court (SJC) of Massachusetts changed the law in the 1970s, the new standard of care was the same as that in any other negligence case.
Under the current rule, a landowner owes a general duty of care to prevent foreseeable injury to foreseeable persons and property. In other words, if the landowner knows or has reason to know of an unsafe condition on his or her property, he or she has a general duty to either fix the problem or warn anyone expected to come onto the property of the dangers. This can be done in a variety of ways, as long as it is appropriate to the situation.   For example, a landowner could either fix a broken parking barrier or put up tape and signs to keep customers from getting injured.
If you are injured in an accident in Boston, call Jeffrey Glassman Injury Lawyers for a free and confidential appointment — (617) 777-7777.
Additional Resources:
New Jersey Dunkin' Donuts settles personal injury lawsuit for $522,000, September 15, 2015, CNBC
More Blog Entries:

New Guidelines for Identifying Causes of Newborn Brain Injury, October 21, 2014, Boston Personal Injury Lawyer Blog