Rapper Rick Ross is in the news again with more legal trouble. This time his trouble is not related to criminal charges filed against him for assault and kidnapping involving an alleged pistol whipping incident. According to recent news report form Gossip Extra, Ross and his mother are being sued as co-defendants for an alleged slip and fall injury that occurred in his mother's Florida home.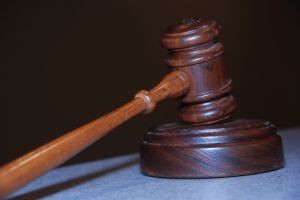 The plaintiff said the injury occurred in 2011, and he is now filing a lawsuit because of the claimed tremendous pain he suffered when he tripped on the rail of an iron gate on the property. There is no mention as of yet for why plaintiff waited so long to file his claim and whether there are any issues with the statute of limitations.
It should be noted that Ross and his mother have not been found liable in connection with this alleged slip and fall injury as of this time, and Ross has also not been convicted of the charges in Atlanta. He is presumed innocent unless and until he is proven guilty beyond a reasonable doubt by a judge or jury.
As our Boston personal injury attorneys can explain, there are variety of issues that can arise when someone waits years to file a claim. The first issue obviously involves a statute of limitations. In the Commonwealth of Massachusetts, there are certain amounts of time after the cause of action first arises that a plaintiff is allowed to file a case. In a personal injury case, the cause of action generally arises when the accident occurs. In Massachusetts, the statute of limitations for negligence actions is three years. This means that a case must be filed within three years after the negligent act or omission occurs.
However, there are certain exceptions to this statute of limitations for negligence actions. One example would be in medical malpractice cases where it is not possible to discover the injury until after the statute of limitations has elapsed.   If a surgeon left a surgical instrument inside a patient and closed up the incision, the patient would have no idea if there were no immediate pain. It might take years before the instrument was discovered, but it would obviously have to be removed, and this could cause some additional complications. There have been cases where a patient went in for a routine x-ray, and the radiologist discovered the surgical instrument. In this example, based upon the discovery rule, the statute of limitations would start to run when the patient first learned he was injured.
Another example of when plaintiff might not be barred by the statute limitations is if he or she was incapacitated when the statute of limitations expired. Under the law, incapacity is defined as a being a child who cannot bring a lawsuit, being in jail, or even being medically incapacitated. There are also certain rules that must be followed when dealing with people who are active duty military that are deployed overseas as part of their military service.
If you are injured in an accident in Boston, call Jeffrey Glassman Injury Lawyers for a free and confidential appointment — (617) 777-7777.
Additional Resources:
EXCLUSIVE — Rick Ross And His Momma Sued in Slip And Fall at Miami Home!, September 26, 2015, Gossip Extra, by Jose Lambiet
More Blog Entries:
Summer Swimming Pool Safety in New England, May 15, 2014, Boston Personal Injury Lawyer Blog