According to a recent news report from the Washington Post, a third grade student in Baltimore suffered a serious head injury after a fall that occurred in his elementary school. Authorities are still investigating the cause of the accident but say he reported becoming ill shortly before he suffered a fractured skull. It is not even known how or why he fell.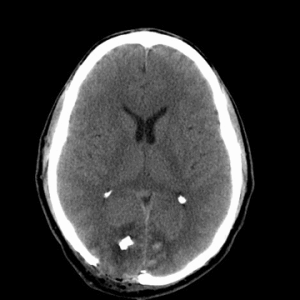 It is believed the nine-year-old boy was in the hallway of his school around 1 p.m. when the fall occurred. School officials reported that they found him lying on the floor and called his mother. They told his mother that they were calling an ambulance, and she went to the school to be with her son.   When she arrived, she found her son sitting in a chair with his head slumped over, and he was non-responsive.
When first responders arrived, they secured the boy on a backboard and transported him to an ambulance, where he was driven to Johns Hopkins Hospital in downtown Baltimore.   This information was relayed to the Washington Post by the personal injury attorney representing the family after this fatal fall accident, which occurred at the boy's school.
When the boy arrived at the hospital, he was rushed into an operating room, so surgeons could attempt to treat his fractured skull and bleeding from his brain. Doctors do not know this incident happened, but they supposedly said this type of head trauma is consistent with what they see after a car accident in which the vehicle was traveling at over 60 mph. He said a fall in a school hallway would not do this kind of damage. Unfortunately, surgeons were not able to save the boy, and he died during surgery.
The family's attorney has said they are left with more questions than answers after talking with school officials and has asked the school not to erase any surveillance camera footage.   As our Boston personal injury attorneys can explain, it is important to preserve any camera footage following an accident. While most cameras these days use electronic data storage devices for the records, rather than tapes or even DVDs which can get erased each week and recorded over, even hard drives are wiped clean on scheduled intervals due to storage limitations. To address this issue, a personal injury attorney will usually send what is known as preservation of evidence letter to the operator of a camera. If they knowingly allow the footage to be erased after receiving a preservation letter, the plaintiff may be able to file a separate claim for what is known as spoliation of evidence.
The family is also concerned about the amount of time it took for the school employees to call an ambulance and the fact he was still at the school when the mother arrived.  Police say they will be performing a full investigation, but the state medical examiner has preliminarily determined the boy's death was accidental. This, however, may change as more information is uncovered during the course of the investigation. It is important to note that the school has not been found liable in any way in connection with this tragic incident as of this time.
If you are injured in an accident in Boston, call Jeffrey Glassman Injury Lawyers for a free and confidential appointment — (617) 777-7777.
Additional Resources:
Baltimore third-grader who died after fall in school sustained serious head injuries, October 1, 2015, Washington Post, by Emma Brown
More Blog Entries:
Summer Swimming Pool Safety in New England, May 15, 2014, Boston Personal Injury Lawyer Blog