According to a recent news report form the Worcester Telegram, a 55-year-old proprietor of his family-owned fruit stand in Paxton succumbed to injuries suffered earlier in September in a fall accident.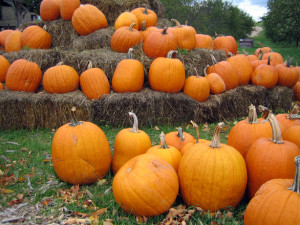 Witnesses say deceased man and one of his employees were unloading a huge bin of pumpkins they had taken to the stand by truck when the accident occurred. The men were standing on either side of the trailer trying to move when the man fell about four feet to the ground and landed on his head. A family member who was there when the tragic accident occurred had worked in the medical field and knew when victim was mumbling and said he felt like he was going to vomit that he had suffered a brain injury. By the time paramedics got him into an ambulance, he had fallen into a coma. The following day, doctors determined victim was brain dead and notified the family.
The victim was still on life support, and the family delayed taking him off until his son turned 18 the next day. He was well loved in the community, and his farm stand and family farm has been very important to the lives of many over the years. There were various accounts of people discussing their fond memories of time spent shopping at the farm stand and talking with victim. The community will truly miss him.
Our Boston personal injury attorneys would first like to take their opportunity to express our sincere condolences to the victim's family and the community members that knew and loved him.
Traumatic brain injuries are one of the worst types of injuries anyone can sustain. In some cases, there is nothing doctors can do to prevent the patient from dying or suffering from brain death. On a positive note, there has been a lot of advancement in the treatment of brain injury in recent years, and this is mostly the result of the large number of service members who were injured in the Global War on Terror.
As a result of these advances brain injury treatment, many more people are surviving their injuries. While this is certainly a good thing, for victims and their families, these brain injuries may require a lifetime of expensive treatment, and victims may need family members to spend a lot of time caring for them and teaching them how do basic tasks again, like speaking and eating. This means there will be a lot of work missed, and this will make things even more financially difficult.
For this reason, if you or a family member suffered a traumatic brain injury that was someone else's fault, you should contact an experienced personal injury attorney as soon as possible, so he or she can get started on your case. Some of the common claims in these kinds of cases are for pain and suffering, lost wages, and past and future medical expenses, as well as other types of special damages. A spouse may also be able to file a separate claim for what is known as loss of consortium.
If you are injured in an accident in Boston, call Jeffrey Glassman Injury Lawyers for a free and confidential appointment — (617) 777-7777.
Additional Resources:
Paxton farm stand owner 'Chip' Howe succumbs to injuries, September 26, 2015, Worcester Telegram, by Elaine Thompson
More Blog Entries:
Wilkins v. City of Haverhill – Massachusetts Supreme Court Weighs Slip-and-Fall Claim, May 23, 2014, Boston Personal Injury Attorney Blog