Today, an elderly woman carrying flowers was crossing the street in front of Norwood Hospital when she was hit by a car.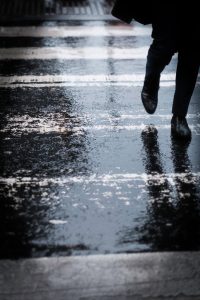 The accident happened at 11:50 a.m. on Washington Street at the intersection of Bond Street, where the hospital is located. Although she was immediately attended to in the street by doctors and nurses, she was then taken inside the hospital for surgery where she could not be saved due to the extent of her injuries and she later died.
The vehicle that struck and killed her was a grey Toyota Rav 4 Sports Utility Vehicle that was driving northbound.