Late Saturday afternoon, Sergeant Andrew Hawley of the Russell Police force was parked off Route 20 close to Raymur Drive.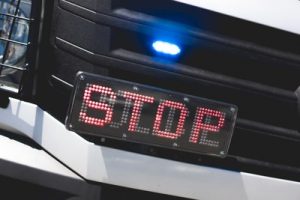 His blue lights were on and clearly visible.
It is unclear if he was inside his patrol car when a car going west crashed into it. The force caused the westbound car to land on its side leaning on the rear of the patrol unit. The police unit was crushed in the rear and the windows and lights were smashed.
Law enforcement has not released the exact crimes that the driver will face in court.