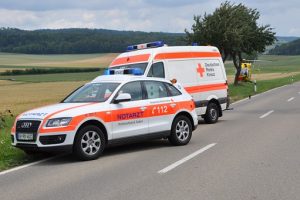 Grafton, MA (July 11, 2018) – A man was killed in a crash on the Massachusetts Turnpike Tuesday.  We previously reported on this story involving a car and a tractor trailer accident in Grafton.  The car crashed into the back of a disabled tractor trailer and was forced underneath the truck.  When police arrived on scene the car was still stuck underneath the tractor trailer.  The driver of the car, a white Ford Fusion, was pronounced dead at the scene.
Authorities have identified the driver of the Fusion as Joshua Glynn.  Glynn is a 32 year old resident of Plymouth, Massachusetts.  The truck driver has been identified only as a 45 year old Florida man.  The truck driver was not hurt in the crash.  The crash caused major delays on the highway and a complete shut down of the right travel lave while police were on scene.
The crash remains under investigation Wednesday evening.