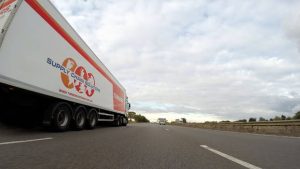 Accidents that involve large trucks can be some of the most devastating vehicle accidents. These vehicles are much larger than the average vehicle on the road, and they can end up causing catastrophic accidents. Drivers or large trucks must remain vigilant and always watch out for smaller vehicles and other cars must remember to be cautious around large trucks.
On May 26, a pickup truck driver collided with a tractor-trailer. First responders arrived on the scene on Route 6 westbound near Exit 8. The driver of the truck had to be transported to a trauma center off Cape Cod by a Medflight helicopter. His injuries do not appear to be life-threatening, but their extent is still being determined.
The Yarmouth Fire Department worked to secure the scene and directed traffic around the area. The scene was cleared within the hour. The driver of the tractor-trailer was not injured.