Hyannis Fire Captain Greg Dardia reports that there was a two car T-bone accident at Bristol Avenue and Bearse's Way on Monday afternoon. Both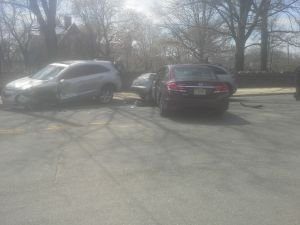 vehicles were driven by women who sustained injury requiring transport to Cape Cod Hospital. The road was shut off to traffic for almost an hour. The vehicles involved were a Toyota 4Runner and minivan which each sustained serious damage.
Side Impact Car Accident Lawsuit
Our vehicles are manufactured to keep us safe while driving. The bumpers are reinforced and airbags are required by all states. A t-bone crash is a collision that happens as one vehicle is broadsided. Unfortunately, there is not as much protection on the sides of cars. In fact, broadside collisions are the cause of about a quarter of passenger fatalities in this country. Side airbags are now becoming standard industry practice, but there are still vehicles on the road that do not have this protection.