The weather's heating up and the swim suits are coming out. Swimming and other water-related activities are excellent ways to get the physical activity and health benefits needed after a long winter. Americans swim hundreds of millions of times in pools, oceans, lakes, rivers, and hot tubs/spas each year and most people have a safe and healthy time enjoying the water. However, it is important to be aware of ways to prevent drowning risks associated with this fun, summertime activity.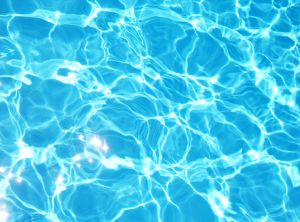 Our Boston swimming pool accident lawyers understand that there are more than 10 million residential swimming pools across the U.S. and another 310,000 public swimming pools. According to the Centers for Disease Control and Prevention (CDC), close to 40 percent of children and about 20 percent of adults in the country swim about 10 times a year. When you add that all up, that's some serious risks for accidents.
Every day, roughly ten people die from unintentional drowning. Of these, two are children under the age of 15. As a matter of fact, drowning ranks fifth among the leading causes of unintentional injury death in the nation.
An adult should actively watch children at all times while they are in a pool. For infants and toddlers, an adult should be in the water and within arm's reach, providing "touch supervision." For older children, an adult should be paying constant attention and free from distractions. The supervising adult must know how to swim.
So we know all about the risks, but do you know about ways to make your pool safer for everyone? Here are some simple safety tips to make sure everyone has a fun and injury-free day at the pool.
Tips for a Safer Day at the Pool:
-Make sure everyone can swim. Enroll your youngest family members into swim classes. They're affordable, they work and they can save lives.
-Protect your pool and protect young invaders with a four-sided pool fence. Make sure this fence is equipped with child-proof locks. You don't want your little ones venturing near the pool when you're not around to supervise.
-Make sure that you're cleaning up your pool, and by that we mean that you should clear the water and pool deck of toys and floatation devices when the pool is not in use. You don't want kids' attention to be attracted to the pool when you're not near.
-Learn CPR. Having these lifesaving skills can mean the difference between life and death while waiting for paramedics and emergency personnel to arrive.
-Always keep a phone with you. Whether it's a house phone or a cell phone, you always want to have one within reach while attending your pool, just in case an accident happens.
We're wishing you a safe summer season and a warm day at the pool, but we're asking that you do so safely and responsibly.

If you or a loved one suffered injury in Massachusetts, call Jeffrey Glassman Injury Lawyers for a free and confidential consultation — (617) 777-7777.
More Blog Entries:
Swim Classes for Children Drastically Reduce Massachusetts Drowning Risks, Boston Personal Injury Attorney Blog, October 12, 2012
Infant Drowns in Littleton in Family's Koi Fish Pond, Boston Personal Injury Attorney Blog, July 25, 2012