Bus companies are increasingly scrutinized in the wake of a number of accidents along the East Coast, which have resulted in serious injuries and death. The accidents have been caused by fatigued drivers, negligent maintenance, and other acts of negligence on behalf of drivers and bus companies. Last February, 35 teenagers and chaperones were injured after visiting Harvard University. Now the Philadelphia driver accused in the crash has pled not-guilty to the criminal charges stemming from the accident.
Our Boston bus accident attorneys routinely work with accident reconstructionists and other experts to determine the cause of the accident and identify all of the parties responsible for injuries or fatalities. In this case, our legal team would take a comprehensive approach, using witness statements, police records, and other reports to determine the cause of the accident and preserve necessary evidence for a civil case.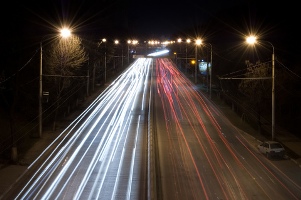 Public and private schools, churches, and other organizations will often hire private bus companies to transport students and members to activities and events. In this case, the group of traveling teenagers was from a non-profit called Destined for a Dream Foundation based out of Bristol, Pennsylvania. Recent fatal accidents have raised awareness regarding the safety of these busing companies and the level of scrutiny faced by drivers. Sadly, it can take multiple accidents, injuries and deaths to raise the awareness of legislators and to improve safety regulations for these companies.
In this case, a 67-year-old driver was charged with misdemeanor negligent operation of a motor vehicle. He also faces two civil infractions for traffic violations. Evidence shows that older drivers may have slower reaction times or reduced vision. It is unclear whether the bus company properly screened the driver to ensure that he was capable of operating the bus.
Immediately after a highway bus accident, a private investigation on behalf of any victim can preserve evidence and help to support a claim. According to police, the accident occurred when the driver was following GPS directions but did not see warning signs that indicated a low overpass. The bus struck the overpass on the night of February 2.
While most passengers were not seriously injured, one of the teenage victims suffered a serious spinal cord injury. Spinal cord injuries often require significant medical attention and long-term care needs. Any serious permanent injury warrants a comprehensive financial recovery for medical expenses, long-term care needs, rehabilitative care as well as compensation for pain and suffering.
After a bus accident involving a private company, the driver, as well as the bus company can be held liable for injuries. If a victim can prove that the bus company failed in a duty to screen drivers, maintain vehicles, or follow safety regulations, that victim or the victim's family may be entitled to significant compensation for their losses.
In cases involving negligence, a driver may face additional penalties and criminal charges. Evidence of criminal negligence can also be used in a civil personal injury case. The driver in this case pled not-guilty to charges and will return to court on July 24.

If you or a loved one is injured, contact Jeffrey S. Glassman for a free and confidential consultation to discuss your rights. Call 877-617-5333 today.
More Blog Entries,
Bus Driver Faces Criminal Charges After Boston Bridge Accident, Boston Personal Injury Attorney Blog, April 12, 2013
Limited MBTA Maintenance May Increase Accident Risks, Boston Personal Injury Attorney Blog, April 7, 2013