Brain injuries are far too common in the United States, with the CDC indicating that around 1.7 million traumatic brain injuries occur each year as either isolated injuries or with other injuries. Brain injuries can happen in many different situations, from car accidents to slip and falls to military combat. Unfortunately, whenever a brain injury occurs, it can have a profound and devastating impact on the rest of your life.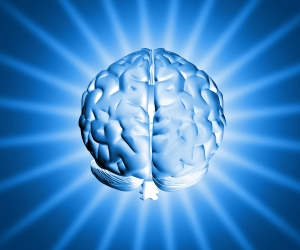 Our Boston injury attorneys know that brain injury victims may need ongoing medical care and adaptive devices to cope with their injuries. Unfortunately, patients may never fully recover. It is important that every brain injury patient receive the full amount of compensation available from whoever caused the brain injury. This means that when your brain injury has far-reaching physical and emotional consequences, your compensation needs to take these issues into account as well. This includes taking into account depression or other emotional distress or trauma caused by the brain injury or accident.
Brain Injury and Depression Linked
Recently, News Fix reported that researchers at the University of Iowa discovered a potential correlation between depression and brain injury. Prior research suggests that depression may be one complication of a traumatic brain injury (TBI), but the research on this issue is limited.
The Iowa researchers decided to find more data to better understand the connection between TBI and depression. The study involved comparing 91 patients suffering from traumatic brain injury with 27 patients who experienced multiple traumas but whose nerve systems were not involved. The researchers discovered that approximately one third of the patients had clinical depression over the course of the year following their brain injury.
The one-third of patients who developed clinical depression generally had a history of mood disorders and/or anxiety disorders. The percentage of patients who developed clinical depression, in other words, was generally already more prone to mental issues than patients in the control group who had TBI but no depression.
Still, this does not change the facts that there may be a link between brain injury and depression.
Depression Can Change Your Life
Patients who are depressed can have a number of issues, including poor social functioning. Brain scans also revealed that depressed patients have a lower level of gray matter. An estimated 77 percent of patients with TBI and depression also exhibited aggressive behavior and reported anxiety.
These are serious issues and your quality of life can be changed dramatically if you are involved in a car accident or other incident and suffer brain injury. You need to ensure you have full and fair compensation to cover all of your losses – including depression and emotional distress compensation- so that you can get medical help with ALL issues caused by the accident.

If you or a loved one was injured by a defective drug in Massachusetts, call Jeffrey Glassman Injury Lawyers for a free and confidential appointment — (617) 777-7777.
More Blog Entries:
Understanding What Settlement Means in Boston Scientific Transvaginal Mesh Lawsuits, Boston Personal Injury Attorney Blog, May 23, 2013.