A 10-year-old girl was run over by the family vehicle as her mother backed the car out of the driveway in Littleton. The Massachusetts backup car accident killed the child. It all happened when the girl was sitting in the driveway playing with her pet bird when her mom came home one afternoon, according to boston.com. The mother says that her view of the downward sloping driveway was blocked by two other vehicles and she never saw her daughter.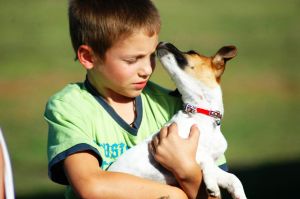 After the incident, the girl was taken to Children's Hospital Boston where she was pronounced dead. Authorities do not anticipate filing charges against the mother.
Our Boston personal injury attorneys understand that backup cameras could be required on all new vehicles by the year 2014. This is thanks to the Kids Transportation Safety Act. We understand that backing up a motor vehicle is inherently difficult and potentially dangerous. To help save lives, mainly the lives of children, Congress recently passed the Kids Transportation Safety Act to require all cars to have backup cameras by 2014. The National Highway Traffic Safety Administration is currently considering delaying the rule at the request of vehicle manufacturers.
These backup cameras are meant to prevent pedestrian injury and death from accidents that happen when a vehicle is in reverse. Children are especially vulnerable to these types of accidents as they are often too short to be seen by a driver in a rear view mirror.
As it stands today, the new backup camera regulations require the rear camera display to turn on in two seconds or less from the time that a vehicle is put into reverse.
Until these cameras are installed into all vehicles, we must continue to rely on driver awareness to prevent these types of injuries and deaths.
The National Highway Traffic Safety Administration offers drivers these tips to help prevent these types of accidents:
-Teach your children not to play in driveways or around cars.
-Be sure to supervise children carefully when in and around vehicles.
-Before getting in your vehicle to back up, you should always walk around your vehicle and check the area.
-Keep a lookout for small children. The smaller a child, the more likely it is you won't see them.
-Cameras ultimately cannot take the place of you actively walking around your car to make sure your children are safely out of the way. You shouldn't rely solely on these devices to detect what's around your vehicle.
-Teach your children to keep their toys and bikes out of the driveway.
-Teach your children to move away from a vehicle when a driver gets in it or if the car is started.
-Always have children in the area stand to the side of the driveway or sidewalk so you can see them as you are backing your vehicle out of a driveway or out of a parking space.
-Actively check your mirrors the entire time you're backing up.
-Make sure that you look behind you while you're backing up slowly in case a child dashes behind your vehicle unexpectedly.
-Be extra cautious if you drive a large vehicle. The larger the vehicle is, the bigger the blind spots are. You should roll down your windows while backing out of your driveway or parking space. This way you'll also be able to hear what is happening outside of your vehicle.
"There is no more tragic accident than for a parent or caregiver to back out of a garage or driveway and kill or injure an undetected child playing behind the vehicle," said Transportation Secretary Ray LaHood.

If you or a loved one has been in an accident in the Boston area, contact Massachusetts Car Accident Attorney Jeffrey S. Glassman for a free and confidential appointment to discuss your rights. Call (617) 777-7777.
More Blog Entries:
Child Car Seats Under New Regulations for Better Protection in Boston Car Accidents, Boston Personal Injury Attorney Blog, March 22, 2011
Parents plead for help following Massachusetts hit-and-run accident, Boston Personal Injury Attorney Blog, January 13, 2011
Collapsing porches, stairwells, a premise liability issue in Boston, Boston Personal Injury Attorney Blog, January 3, 2011