A Taunton teen was hit and killed in a Massachusetts car-pedestrian accident. The teen was out riding his skateboard when he was hit on Bay Street at about 9:40 p.m. one night earlier this month, according to Boston 5.
The driver of the vehicle that collided into the skateboarder did not stop, but instead fled northbound, according to the Bristol County District Attorney's Office. Police immediately issued an alert for the driver of that vehicle. The skateboarder was left with a severe brain injury that later took his life.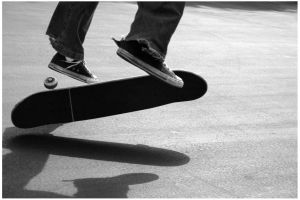 Officers closed down a large section of Bay Street near Watson Pond State Park for more than three hours as they photographed, reconstructed and investigated the scene of the accident.
Our thoughts and prayers go out to the family of that 17-year-old boy. Our Boston wrongful death lawyers understand that he was just weeks away from getting his driver's license. Children are more vulnerable to bicycling, skateboarding and other types of pedestrian accidents. For this reason, motorists are asked to be extremely cautious when navigating in areas where children may be.
According to the National Highway Traffic Safety Administration, there were more than 4,000 pedestrian fatalities in 2009. Nearly 250 of these deaths were of child pedestrians age 14-years-old and younger. Nearly 20 percent of the total number of traffic fatalities for this age group was pedestrian deaths. Males accounted for 159 of the young age group's pedestrian deaths. During that same year, another 59,000 pedestrians were injured. The young population account for 13,000 of those injuries. Males accounted for approximately 55 percent of the young pedestrians that were injured.
Those age 14-years-old and younger had the highest percentage of pedestrian fatalities between 4 p.m. and 7:59 p.m. Accidents during this specific time accounted for more than 40 percent of the fatal incidents. The next highest percentage of fatalities among this young age group was between the hours of 12:00 p.m. and 3:59 p.m., accounting for more than 20 percent of the fatalities.
Nearly three-fourths of the young pedestrian fatalities happened at non-intersection locations in 2009.
Parents Magazine offers these pedestrian safety tips to children and teens:
-Be sure to look both ways before crossing the street. Pedestrians should never run into the street without looking.
-Always try to make eye contact with drivers when you're crossing the road.
-Avoid using roads that don't have sidewalks. You should also try not to cross busy streets that don't have crosswalks.
-You should always walk in the opposite direction of traffic. Make sure that you're facing oncoming cars. This way you're more aware of the vehicles that are coming towards you.
-Always keep children from playing in a street, parking lot or driveway.
-Don't run through intersections. Walk so you're less likely to trip and fall.
-Always try to take the safest route with the least amount of street crossings.
-Make sure you wear bright, reflective clothing during dawn, dusk or any low-light situations.
-Always abide by traffic signals and signs. Remember that they aren't just for cars.
-Be aware of your surroundings at all times.
Try making your own list about pedestrian safety with your child and post it on the fridge or the front door where they can see it before heading out every day.

If you or a loved one has been injured in a pedestrian-car in the Boston area, contact Massachusetts Personal Injury Lawyer Attorney Jeffrey S. Glassman for a free and confidential appointment to discuss your rights. Call (617) 777-7777.
More Blog Entries:
New Report Ranks Fatal Massachusetts Pedestrian Accidents, Boston Personal Injury Attorney Blog, May 26, 2011
Motorists Have New Threats for Boston Car Accidents — Texting Pedestrians, Boston Personal Injury Attorney Blog, May 20, 2011
New Technology Aims to Decrease the Risk of Pedestrian Accidents in Boston and Elsewhere, Boston Personal Injury Attorney Blog, May 1, 2011