Two days after a 73-year-old motorist ran her vehicle through a sliding glass door at the Linden Ponds assisted-living community in Hingham, Massachusetts authorities suspended her driver's license, according to The Patriot Ledger.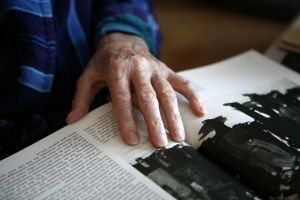 Luckily, no one was injured in the Massachusetts car accident. Linden Ponds Executive Director Ian Brown was thankful that there wasn't much damage to the Birch Creek residential building. Sgt. Steven Dearth said Hingham police made a request for an "immediate-threat" license suspension for the North Quincy woman. Police were unable to cite the woman for a traffic violation because the accident happened inside a gated community and not on a public roadway.
Our Boston personal injury attorneys understand that there is a time, that will come for all of us, when we may no longer be able to effectively and safely operate a motor vehicle. Residents are urged to look around to their elderly friends and family members to see if any of them may be at risk for a serious accident on our roadways. This may be a tough subject to approach with a loved one, but it's worth the conversation when it can mean saving their life.
According to officers, the accident happened when the driver was trying to back out of a handicapped parking spot in front of the Birch Creek building. Her vehicle shot over the curb and the grass and plowed straight through the sliding glass door of a ground-floor apartment. It came to rest in the bathroom of that apartment. The elderly driver was able to back out of the apartment before police arrived at the scene.
The driver said that she thought she put the car in reverse before accelerating the first time. She had actually put it in drive, according to officers. The driver has not been identified because she is not facing any charges.
Everyone ages differently. It is important to keep an eye out for warning signs in both you and your loved ones to help determine when it's time to stop driving. According to helpguide.org, elderly drivers are more likely to get traffic citations and are more likely to get into a traffic accident than younger drivers. Fatal accident rates increase significantly after a driver reaches the age of 70. Factors including decreased vision, impaired hearing and slowed motor reflexes.

Here are 10 warning signs from AARP that may hint that you need to talk to your elderly loved ones to stop driving, for their own safety:
-Almost getting into accidents, with frequent "close calls."
-Discovering dents and scrapes on a car or on property, such as fences, mailboxes, garage doors, curbs, etc.
-Frequently getting lost.
-Difficulty seeing or following traffic signals, road signs and pavement markings.
-A delayed response time to unexpected situations on the road, difficulty moving feet from the gas pedal to the brake pedal or confusing the two.
-The inability to judge gaps in traffic at intersections and on highway entrance and exit ramps.
-Road rage behind the wheel or having other drivers frequently honk.
-Becoming easily distracted or having a difficulty concentrating while driving.
-Difficulty turning around to check over their shoulder while backing up or changing lanes.
-Getting multiple traffic tickets or "warnings" from traffic or law enforcement officers.
We understand that it might be very difficult for you to make this call for your loved one. It's important to remember that their safety and the safety of others comes first in this decision. Don't be afraid to have the conversation with them if need be.

If you or a loved one has been injured in a pedestrian-car in the Boston area, contact Massachusetts Personal Injury Lawyer Attorney Jeffrey S. Glassman for a free and confidential appointment to discuss your rights. Call (617) 777-7777.

Additional Resources:
Quincy woman, 73, loses license after condo crash in Hingham, by Neal Simpson, The Patriot Ledger
More Blog Entries:
68-Year-Old Hit by Two Cars and Killed in Framingham Pedestrian Accident, Boston Personal Injury Attorney Blog, July 20, 2011
SUVs to Better Protect Motorists Involved in a Boston Car Accident, Boston Personal Injury Attorney Blog, June 14, 2011