According to a recent report from CNN, a school bus driver deviated from his designated route and crashed the vehicle at a high rate of speed.  In this horrific crash, six children have been killed and more than a dozen were injured.  Some of these injuries were very serious, including possible traumatic brain injury (TBI).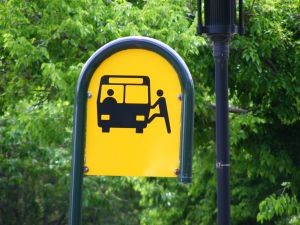 At the time of this fatal school bus crash, there were 37 students on board. When first responders arrived at the scene, they could hardly believe what they were seeing.  Five of the young victims, ranging from ages six to ten, died that same day and the other died two days later in the hospital when doctors were unable to save the child after doing everything in their powers to help. Within a few days of the accident, most of the other students were treated and released from the local level-one trauma center, but five children were forced to stay in the hospital due to very severe head, neck and spinal cord injuries.
The driver was placed under arrest for multiple counts of vehicular homicide among other related charges. An alleged motive for these offenses is still being explored by prosecutors.  However, investigators have said that there was no alcohol or drugs found in the driver's system following the crash, so they have ruled out these as contributing factors at this time.   It should be noted that, while the driver has been accused of some very serious crimes, he has not been convicted in a court of law by a judge or jury beyond a reasonable doubt.  Therefore, he is presumed innocent under the protections of our Constitution.
If you or a loved one is injured in an accident that is not your fault, and the alleged liable party is a government agency, there are some additional complexities that may come into play.  However, the first step is to determine if we are really dealing with a government agency.  For example, a school bus may be owned and operated by the school board or the county making a governmental agency that runs it.  On the other hand, many counties will contract with a private company to run the bus service for students, and then we are not dealing with a governmental defendant.
The reason this is significant is because when filing a personal injury lawsuit against a state or local government, or political subdivision of a government to the use the term found in Massachusetts law, the defendant may be able to claim what are known as sovereign immunities. This allows for a partial shield from liability.  However, as you can discuss with your Boston personal injury lawyer, this is not an absolute defense, and it may not even be applicable in your particular case.  The best thing you can do is to make sure your attorney has experience in filing cases against defendants who may try to claim sovereign immunities.
If you have suffered personal injury in Massachusetts, call Jeffrey Glassman Injury Lawyers for a free and confidential appointment — (617) 777-7777.
Chattanooga school bus crash: Vehicle was not on designated route, November 24, 2016, BY Holly Yan, Madison Park, Natisha Lance, and Martin Savidge, CNN
More Blog Entries:
Alcala v. Marriott Int'l, Inc. – Icy Sidewalk Slip-and-Fall Lawsuit to be Retried, June 27, 2016, Boston Child Injury Lawyer Blog