Yesterday, Friday, April 20, law enforcement officers reported to the area of Highland Avenue and Freeman Road, at approximately 10:35 a.m., in Salem.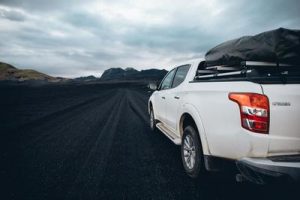 The cause for the dispatch was a report of accidental vehicle damage. A female was driving southbound on Highland Avenue when a piece of plywood flew off of the back of a truck driving in front of her. The plywood hit her 2011 Toyota on the driver's side of the bumper and puncturing her left-rear tire.
The driver of the truck remained at the scene and provided information. The plywood was removed from the road.
Police gave him a citation for the unsecured plywood. The 2011 Toyota was removed from the scene by a tow truck.
Falling Debris and Personal Injury Lawsuits
Traveling on the highway with trucks and other commercial cars is a daily occurrence for Massachusetts drivers. The Massachusetts State Police reports that typically about only 2% of accidents involve trucks or commercial vehicles.
If a motorist is hurt by objects falling off of a truck, there are different people who will be held responsible in a Massachusetts personal injury lawsuit. The motorist can sue the driver of the truck with the falling debris. The driver can also sue the business entity that employed the driver and/or owns the vehicle. The defendant in the personal injury lawsuit will only be held liable if it can be shown that the defendant had reason to know that they were putting other motorists at risk of harm while on the road. If the driver of the truck exercised due care in securing the equipment, and it still fell off the truck and injured another motorist, it will make for quite a complex personal injury lawsuit.
Determining fault in falling debris car accidents is a process, and if you have been injured in on, you should consult the services of the attorney at the Law Offices of Jeffrey S. Glassman at (617) 367-2900.
Note for readers: Information provided in this post is gathered from secondary sources and not independently confirmed for accuracy. Please bring to our attention any inaccuracies that may be included so they may be corrected, or information removed as requested.
DISCLAIMER: Information provided in this post is not intended to be used as legal or medical advice, nor disrespect the victims or families in any way.  We are providing this post for general information on everyday tragedies and presented in a manner to protect and honor the victims and their families.  Minor differences can change the outcome of cases, based on jurisdictional laws.  The information provided in this post should not be relied upon as legal or medical advice.  We suggest seeking assistance from legal or medical professionals for your personal circumstance, when necessary.