Thirty-one-year-old Katherine Ibanez was driving her car in Attleboro earlier this month, when she suddenly jerked her car to avoid hitting another car.
In Ibanez' own words today, we learned: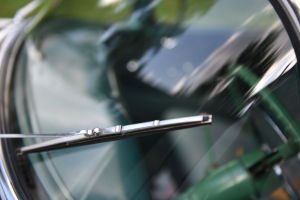 "My car just spun all the way around. And then when I looked down, I had a pole stuck right here, [chest]"
The foot-long pole crashed through her windshield and into her arm, chest and back. Her lung was punctured in the collision. The pole caused extensive damage throughout her body, but sparing her main artery.
Ibanez was admitted for nine days in the hospital and her medical procedures are not over. She has already had numerous blood transfusions and surgeries, with more to come.
Impalement and Car Accident Lawsuits
Some of the injuries that motorists can sustain in a car accident can be particularly bizarre. One of the most severe is called an impalement injury. It can be fatal due to the inherent risk of massive blood loss from the injury site.
As bizarre as an impalement injury may seem, they can happen in different way causing different types of traumatic injuries.  In a car accident, it is possible for the occupant to be impaled by a piece of the car or an outside object. A piece of the vehicle frame may impale an occupant on any part of the body.
A witness to such a severe accident may want to pull the object out of the impaled victim. However, that is not be the best option because of the risk of bleeding, which the bystander may not be able to control, causing a possible fatality.
If you or a loved one has experienced this traumatic type of car accident, please call the lawyers at the Jeffrey Glassman Injury Lawyers at (617) 777-7777 to tell us your story. We can help you determine if someone else is at fault, and get you compensation for your injuries.
Note for readers: Information provided in this post is gathered from secondary sources and not independently confirmed for accuracy. Please bring to our attention any inaccuracies that may be included so they may be corrected, or information removed as requested.
DISCLAIMER: Information provided in this post is not intended to be used as legal or medical advice, nor disrespect the victims or families in any way.  We are providing this post for general information on everyday tragedies and presented in a manner to protect and honor the victims and their families.  Minor differences can change the outcome of cases, based on jurisdictional laws.  The information provided in this post should not be relied upon as legal or medical advice.  We suggest seeking assistance from legal or medical professionals for your personal circumstance, when necessary.