According to a recent news article from CBS, the son-in-law of the famous reverend Billy Graham died in a tragic incident in a pool owned by the family. Family members say Danny Lotz, the 78-year-old victim, was swimming in the family pool when his heart stopped.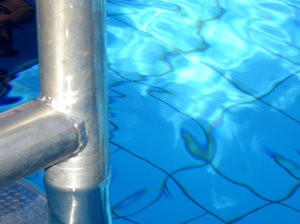 His wife Ann, Rev. Graham's daughter, found her husband floating facedown in the water and immediately dialed 911. During the 911 call, victim's wife said "He's in the water. He's huge. I can't get him out. I'm just trying to hold his head above water." Unfortunately, she was unable to get her husband out of the water.
When authorities arrived at the family home, they attempted to resuscitate victim and transported him to a local hospital where he was pronounced dead.   Family members stated victim had significant heart disease over the course of his life, and he had five stints in his arteries prior to his death. The couple had been married for 49 years at the time of victim's death. Lotz played varsity basketball on the 1957 University of North Carolina men's team. That year, UNC was undefeated in 32 games and won the national championship.
First, our Boston personal injury attorneys would like to take this opportunity to express our sincere sympathies for the victim's surviving spouse and family during this difficult time. We would also like to take this opportunity to wish everyone a safe Labor Day holiday and urge everyone to be safe when in the water.
This holiday is the last chance for many to enjoy a day on the water. Whether you are planning to go to a neighborhood pool or are going to the beach, it is essential to be careful when in and around water. It is especially important to watch young children at all times when they are in or near the water. While many people think it is safe if the water is shallow enough for the kids to stand in, even adults have been known to drown in water that is two inches deep. If the water is deep enough to cover the nose and mouth of a victim lying facedown, it is deep enough to result in drowning.
It is also important to pay attention to how a child is acting after being in the water, especially if there was a close call. Even hours after a victim is pulled out of the water and appears to be okay, the balance of oxygen and water may be off, and this can result in what is referred to as dry drowning. In cases involving dry drowning, we see parents calling 911 after a child has passed out, and there is often very little doctors can do at this point. For this reason, it is essential to make sure paramedics check out your child if anything appears out of the ordinary.
Paramedics are trained to recognize symptoms of dry drowning and can listen to the victim's airway and use a pulse/oxygen monitor to check chemical levels. If anything appears off at this point, the child should be taken to a hospital immediately.
If you are injured in an accident in Boston, call Jeffrey Glassman Injury Lawyers for a free and confidential appointment — (617) 777-7777.
Additional Resources:
Billy Graham's son-in-law dies after pool incident, August 1, 2015, CBS News, AP Wire
More Blog Entries:

New Guidelines for Identifying Causes of Newborn Brain Injury, October 21, 2014, Boston Personal Injury Lawyer Blog