Transit workers had no warning of a Boston trolley accident allegedly caused by a text-messaging driver, the Boston Herald reported.
As our Boston personal injury attorneys have reported, the accident injured dozens of passengers and led to a new rule forbidding transit drivers from using cell phones. The Massachusetts Bay Transportation Authority accident has been blamed on the driver's inattentiveness. This week, the National Transportation Safety Board released dozens of documents related to its investigation of the May 2009 Boston train accident. Its final report isn't expected for several months.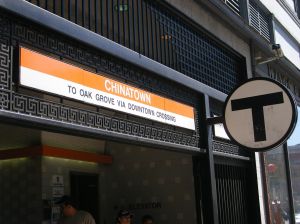 The 24-year-old operator was reportedly text messaging when he ran through yellow and red warning lights and into the two car train ahead of him at the Government Center and Park Street stations. He was fired and charged with felony grossly negligent operation.
The crash led to a strict policy against cell phone use on the job. Violations result in a 30-day suspension and a recommendation that the employee be fired. At least 22 drivers have been disciplined since the new policy went into effect.

If you have been injured in an MBTA accident, contact Boston Injury Attorney Jeffrey S. Glassman for a free and confidential appointment to discuss your rights. Call 877-617-5333.