A Fall River, Massachusetts construction accident has resulted in a roofing and siding contractor being fined $70,000 by the Occupational Safety & Health Administration.
Miranda Roofing faces the maximum proposed fine for failing to provide fall protection for employees working on a roof in Portsmouth, according to OSHA. The willful violation is defined as one committed with plain indifferent to or intentional disregard for employee safety and health.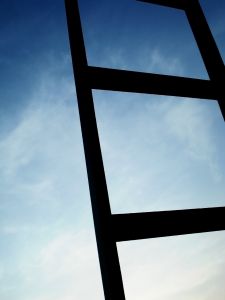 Our Massachusetts workers' compensation attorneys represent clients who have been seriously injured or killed in fall accidents in Boston and throughout Massachusetts. Employers must provide the proper safety training and equipment for employees working at height. When they don't, and an employer is seriously injured or killed as a result, the employer can and should be held responsible.
"We found employees working without any form of fall protection at heights up to 15 feet, even though this employer well knows the requirement for fall protection whenever employees work at heights of 6 feet or above," said Patrick Griffin, OSHA's area director for Rhode Island. "We've proposed the maximum fine because of the severity of this hazard and this employer's repeated history of failing to ensure fall protection for workers at other jobsites."
OSHA reports the company has been cited five times since 2005 for failing to obey fall-prevention safety regulations. Fall accidents are the leading cause of construction deaths and one of the main causes of fatal work accidents nationwide. The Bureau of Labor Statistics reports that 617 of the nation's 4,340 fatal work accidents were caused by falls last year. Massachusetts fall accidents resulted in 12 work-related deaths.
"Falls are the leading cause of death in construction work," said Griffin. "Each time the employer fails to provide fall protection, the employees are exposed to potential death or disabling injury."

If you have been injured in a Boston work accident, contact the Massachusetts workers' compensation lawyers at the Law Office of Jeffrey S. Glassman for a free and confidential appointment to discuss your rights. Call 877-617-5333.