Winter isn't too nice to our roadways and sidewalks. The snow, ice and freezing-cold temps can wreak havoc on these surfaces, causing bumps, cracks and other serious dangers. To help fix this problem, Mayor Thomas M. Menino announced the "Mark It' campaign. How it works is that the Boston Department of Transportation will be searching neighborhoods across the city looking for areas that were hit hard by the winter weather.
Officials will be looking to reinstall traffic turn arrows, lane lines, crosswalks, symbols in school zones, double yellow lines and other roadway and sidewalk makings that were damaged during this past winter. This effort will be joining the city's $20 million Road Renewal program, which aims to reconstruct or repave nearly 40 miles of roadways that were damaged in the winter weather, according to the City of Boston's website. The goal of this program, aside from making our city more beautiful is to help to reduce the risks of injury in Boston.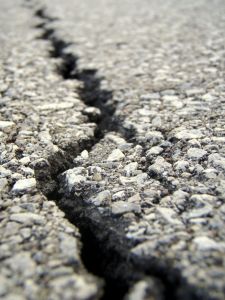 "After such a harsh winter, I'm dedicated to ensuring all Bostonians have a safe commute through our city," said Mayor Menino.
Our Massachusetts personal injury lawyers understand that the new program will be focusing heavily on reinstalling crosswalks, especially in areas that are near community centers, schools, senior centers and parks. The program will be visiting more than 600 crosswalks throughout the city. Smooth and safe walking surfaces are an important part of the city. In a city that relies heavily on pedestrian and bicycle travel, it's important to keep these walkways safe for all.
In addition to the more than 600 crosswalks, officials will also be improving about a quarter of all of the city's intersections and will be laying down new reflective thermoplastic material as the new markings. Areas with more pedestrian traffic, like areas near Fenway Park and Kenmore Square, will be receiving treatment first.
The intersections near the Mildred Avenue Community Center and Walker Park have already received the new additions of the new highly reflective thermoplastic crosswalks.
Transportation Commissioner Thomas Tinlin says that there are crews who are looking over areas in the city that need improvement. These crews are prioritizing jobs.
In the spring, the city will launch a new pilot program that will be repairing large cracks on our roadways that are 5 to 10-years-old in such a way to extend their usable lifetime by 7 additional years. This preventative program will be looking at roadways in neighborhoods throughout the city. Officials predict that this program could help to save the city millions.
To help to eliminate confusion on travelers' behalf, the city will be sending out notifications to residents regarding which areas will be worked on when. The notifications will also be used as a way to communicate with businesses and residents to help make sure that any private utility work they're planning doesn't conflict with the city's repair efforts.

If you or a loved one has been injured by a faulty roadway or sidewalk and has suffered severe injury in Boston or elsewhere in Massachusetts, contact Boston Injury Attorney Jeffrey S. Glassman. Our firm offers free and confidential appointments to discuss your case. Call 877-617-5333 to set up your free appointment today!
More Blog Entries:
Annual Boston Bikes Report Recognizes Efforts to Reduce Risks of Bicycle Accidents in Boston, Boston Personal Injury Attorney Blog, March 13, 2012
Accidents in Boston Could Be Minimized with New Variable-Message Sign, Boston Personal Injury Attorney Blog, March 9, 2012