We're oftentimes discussing the dangers of talking on a cell phone, text messaging and web-surfing while driving. While these are all common causes of distraction-related car accidents in Massachusetts and elsewhere, other distractions can be just as dangerous, and you may have never even thought about them.
According to a recent study from the Massachusetts Institute Technology (MIT), a motorist can experience the same kinds of distractions they experience while talking on a cell phone while driving when all they're doing is thinking. That's right. Thinking can contribute to fatal car accidents. Researchers discovered that when a driver's mind is deeply focused on any topic, regardless of what it is, then they're likely to scan the road for dangers less frequently than when their mind is clear, according to USA TODAY.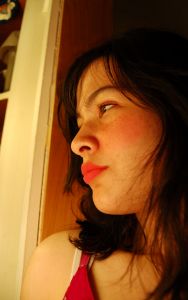 As automakers continue to debate national guidelines to regulate in-car electronic distractions, it seems more and more like the battle against distractions may never end. Researchers with MIT are looking into this scary and unavoidable distraction and looking at just how a driver's eyeballs can be "looking" at the roadways, but the driver's focus is in a completely different place.
Our Massachusetts personal injury attorneys oftentimes talk about the dangers that are associated with distracted, aggressive, drunk and drowsy driving. It seems like our driving abilities are being threatened at every turn. The more we get into distractions behind the wheel, the more it seems like distractions are virtually unavoidable. MIT's AgeLab has recently discovered that a driver's ability to focus on the roadways and on the task of driving depends on the "cognitive demand" of a non-driving activity. This all means that the deeper the level of thought that a driver is engaging in, the less a driver is going to focus on driving. It's just another form of distracted driving.
What does this all mean? Are drivers going to have to meditate to clear their mind before getting behind the wheel?
Most of us will scan the road around us and keep an eye out for dangers. This scanning allows us more time to react to roadway dangers. On the other hand, when drivers are facing even light levels of cognitive demand, they're going to scan the roadway less and risks are going to increase.
"In the past, the emphasis was on whether you're distracted or not distracted," said Bryan Reimer, with the MIT AgeLab.
The recent study from MIT was just published in the Human Factors: The Journal of the Human Factors and Ergonomics Society. The study comes on the heels of automakers' meeting with government officials to discuss the dangers of in-car electronic and its influence on driver distractions. Come to find out, we may never be able to truly escape distractions behind the wheel.
According to Distraction.gov, nearly 5,500 people were killed in distraction-related car accidents in the U.S. in 2009. If these "mind" and "thinking" distractions included in the MIT study were factored into accidents and were tallied as distraction-related accidents, the actual numbers may be much higher.

If you or someone in your life has been injured in any kind of car accident in Massachusetts, contact Boston Injury Attorney Jeffrey S. Glassman. Our law firm offers free and confidential appointments to discuss the rights of accident victims. Call 877-617-5333.
Additional Resources:
Drivers don't need much to be distracted, researchers say, by Larry Copeland, USA TODAY
More Blog Entries:
Cell Phone Ban Aims to Curb Boston Car Accidents, Boston Car Accident Lawyer Blog, February 24, 2012
Restrictions Paying Off in Fight against Teen Car Accidents in Massachusetts, Boston Car Accident Lawyer Blog, February 22, 2012