To help to prevent child injury in Brockton and elsewhere, we encourage you to participate in Poison Prevention Week presented by the National Safety Council (NSC). This week-long awareness campaign is being held from March 18th through the 24th and will be used to help educate parents about one of the leading causes of child injury — unintentional poisoning.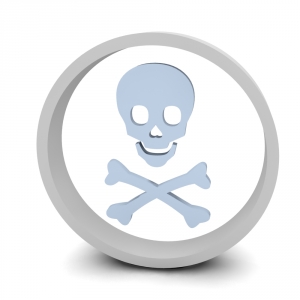 Every year, there are about 375 children across the country who wind up in an emergency room because of injuries associated with unintentional poisoning. In addition to the hundreds of injuries we see on a daily basis, two children die every day because of these same incidents. Common products and items that inflict these injuries on our little ones include household chemicals as well as over-the-counter and prescription medicines.
Our Massachusetts child injury lawyers understand that this year marks the 50th anniversary of the nationwide campaign. In celebration of this year's campaign, we would like to share some valuable information with parents that can help to keep young ones safe.
Poisoning Facts:
-Children under the age of 6-years-old account for about half of the calls that are made to poison centers involving exposure to/contact with poisons.
-Roughly 80 people (rof all age groups) die every day because of unintentional poisonings.
-U.S. poison centers answer more than 4 million phone calls every year.
-More than 90 percent of poisonings happen in people's homes. These accidents most commonly happen in bedrooms, kitchens and bathrooms.
There are a few safety tips that parents are urged to follow to help ensure that their children are less likely to ingest poisons. Parents are also urged to talk with the young ones in their family about these dangers. Helping to educate your kids about medications, vitamins and chemicals can also help to reduce their risks for a potentially fatal injury.
Safety Tips to Help Prevent Poisonings:
-Keep all medicines, cleaners and chemicals out of reach of children. It's best to place these items in areas that young ones can't even see.
-When giving a child medicine, be sure to read the instructions carefully. Only give them the recommended dosage.
-Talk with kids about what medications are used for. Make sure they know to never take medicine if it wasn't given to them by their mom, dad or guardian.
-Tell your kids that medicine is not candy and it sure doesn't taste like it.
-When you close your medicine bottle, make sure you hear the click that activates the child lock and then store it out of reach and out of sight.
-Ask house guests to keep their medications out of reach and out of sight. Make sure your guests are familiar with the rules in your household pertaining to medications, vitamins, etc.
-Program the Poison Help number (1-800-222-1222) in your phone or post it on your fridge.

If you are dealing with child injury in Brockton or elsewhere throughout the state, contact Massachusetts Personal Injury Attorney Jeffrey S. Glassman to set up a free and confidential appointment to discuss your rights. Call (617) 777-7777.
More Blog Entries:
CPSC Releasing Even More Recalls to Help Prevent Boston Child Injury, Boston Personal Injury Attorney Blog, February 24, 2012
Boston Hotels Have Responsibility to Prevent Child Injuries from Tip-Overs, Boston Personal Injury Attorney Blog, February 14, 2012