We have been hearing a lot about head injuries associated with playing football in recent years, and this past year, the issue was probably more of hot topic than ever before.  There was even a movie starring Will Smith aptly named Concussion.  However, head injuries resulting from playing football are not only a problem for college and professional athletes.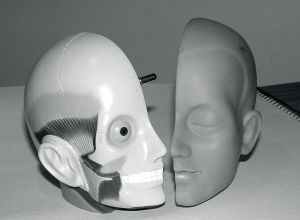 As a result of the high potential for brain injury, more and more parents are not allowing their children to play youth football once they are at an age where tackling is allowing.  Even some colleges, such as those that are part of the Ivy League football conference, have agreed to not allow any tackling during practice, which has become very controversial among those who think it will make games on Saturday less competitive.
A recent article from the Insurance Journal discusses the lawsuit against Pop Warner, the national youth football governing body based in Pennsylvania, filed by the mother of a 25-year-old man who committed suicide.  The family alleged the suicide was a direct result of head injury and brain damage sustained while playing Pop Warner football as a child.
Victim played football in the youth league for four years and started at the age of 11.  Following his death, an autopsy was performed, and the pathologist noted the presence of a type of brain damage known as Chronic Traumatic Encephalopathy (CTE).  CTE was the focus of the movie Concussion, where Smith portrayed the doctor who fought to get professional sports to recognize this condition and its link to head trauma.  This condition is also known as Dementia pugilistica, which is actually a type of CTE commonly suffered by professional fighters.  It was originally called being "punch drunk."
Specifically, it was alleged that the CTE caused severe emotional, cognitive, and behavioral problems that contributed to his suicide. He committed suicide by hanging himself. The lawsuit alleged that the defendant was well aware of the risk to these young players.  There is also a claim that the risk to young players is substantially higher than the risk of a traumatic brain injury to older players.  While this may seem counterintuitive, since the hits are not nearly as hard with young players, the young players are still developing, and this is the reason for the increased risk.  It is also claimed that defendant specifically knew the danger was greater in young players than older players.
The suit was claiming damages in the amount of $5 million, which was higher than the amount of liability coverage the the league carried, which was in the amount of $2 million.  However, as your Boston personal injury lawyers can discuss, if a defendant has assets, it may be possible to recover more than the the total amount of insurance coverage.
In this case, the parties entered into a settlement with an undisclosed amount, and the case was dismissed.  There were, however, several changes to the way in which defendant operates.  Tackles are still allowed, but the rules have been changed, and parents now have the option to purchase additional insurance coverage.
If you are injured in an accident in Boston, call Jeffrey Glassman Injury Lawyers for a free and confidential appointment — (617) 777-7777.
Additional Resources:
Pop Warner Football Settles Wisconsin Head Injury Lawsuit, March 9, 2016, Insurance Journal
More Blog Entries:
Wilkins v. City of Haverhill – Massachusetts Supreme Court Weighs Slip-and-Fall Claim, May 23, 2014, Boston Personal Injury Attorney Blog