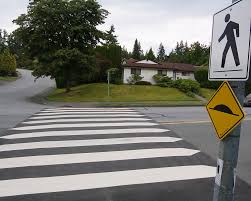 Police in Boston responded to a pedestrian vs. car accident on Friday afternoon.  The accident took place just prior to 4:00 pm.  Boston police officer Dennis Moore was on duty at the time and received the dispatch call.   Officer Moore quickly rushed to the scene.  Upon his arrival, he discovered a pedestrian in the roadway.  The pedestrian was suffering from injuries sustained after being struck by a vehicle.  It is not clear if the pedestrian was in a crosswalk when the collision occurred.
Officer Moore called for emergency medical assistance.  The pedestrian was treated for injuries on scene.  No further details are available regarding the pedestrian's injuries at this time.  The driver and pedestrian were not immediately identified.  Officer Moore's investigation of the crash remains ongoing at this time.  Neither the driver of the vehicle nor the pedestrian have been identified by police. If we receive any further information regarding this accident we will update you as soon as possible.
Boston Pedestrian Accidents
Pedestrians are out and about on the streets of Boston on a daily basis.  There are over 600,000 people who call our city home in addition to the thousands of tourists that visit throughout the year.  This means that you cannot go anywhere in the city without encountering a large number of pedestrians.  While there are crosswalks and traffic signals in place, not all pedestrian accidents can be prevented.  Sometimes accidents happen regardless of how careful everyone involved has tried to be.  Other times, however, the driver of the vehicle cause the accident through their own recklessness or inattention.
Pedestrian accidents in which a driver is at fault can lead to a legal action against the driver for negligence.  In such actions, the pedestrian has the right to recover for injuries and losses that they sustained in the accident.  If you have experienced a pedestrian accident in our city, you have legal rights and need to speak with a personal injury attorney immediately.  At he Jeffrey Glassman Injury Lawyers, we focus our practice on personal injury, including pedestrian accidents.  You should not try to handle a matter like this on your own, there is too much at stake. To discuss your case with us for free, please call us at 617-367-2900.
Note for readers: Information provided in this post is gathered from secondary sources and not independently confirmed for accuracy. Please bring to our attention any inaccuracies that may be included so they may be corrected, or information removed as requested.

DISCLAIMER: Information provided in this post is not intended to be used as legal or medical advice, nor disrespect the victims or families in any way.  We are providing this post for general information on everyday tragedies and presented in a manner to protect and honor the victims and their families. Minor differences can change the outcome of cases, based on jurisdictional laws.  The information provided in this post should not be relied upon as legal or medical advice. We suggest seeking assistance from legal or medical professionals for your personal circumstance, when necessary.