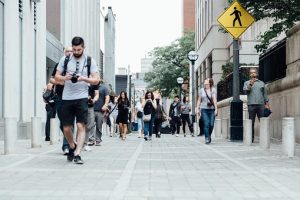 The Boston Police Department received information about a pedestrian-vehicle accident on June 13. The accident occurred around 9:30 at night, and emergency responders were dispatched and arrived quickly at the scene.
Once arriving at the accident, first responders discovered that one pedestrian had been hit by a vehicle. This individual suffered injuries because of the accident, and they were given medical care by EMTs. The extent of their injuries is still being determined. No fatalities were reported, and the injuries did not appear to be life-threatening. 
Officer Michael Sullivan was one of the first to arrive at the scene, and he took statements from those involved as well as witnesses. The driver of the vehicle remained on the scene at 72 American Legion Highway. This accident remains under investigation to determine the exact cause of the collision and the liability of those involved. 
Pedestrian Accidents and Injuries
Pedestrian accidents can be some of the most serious and deadly vehicle-related accidents. Pedestrians are not wearing any protective gear such as helmets, and they are furthermore not protected by a vehicle. When pedestrians are struck by a car, the damage can be great and lead to critical injuries. Drivers must remember to look out for pedestrians, and pedestrians also play a role in keeping roads safe from these accidents. Constant vigilance should be practiced always by all parties.
Pedestrian accidents can have catastrophic or even deadly consequences. While this accident did not cause any deaths, there are some accidents that do. This fact should remind us all of the importance of remaining vigilant when we get behind the wheel. Pedestrians also have to pay attention to what they are doing and follow the rules of the road. Victims can seek compensation and to recover their rights.
We at the Jeffrey Glassman Injury Lawyers are highly aware of how pedestrian accidents can impact leaves and have harmful consequences. As members of the community, we are trying our best to keep these accidents from happening by reasoning awareness. However, we know that accidents cannot be completely avoided despite the best efforts of all, so we are also passionate about helping victims receive compensation so they can return to their daily lives.
Note for readers: Information provided in this post is gathered from secondary sources and not independently confirmed for accuracy. Please bring to our attention any inaccuracies that may be included so they may be corrected, or information removed as requested.

DISCLAIMER: Information provided in this post is not intended to be used as legal or medical advice, nor disrespect the victims or families in any way.  We are providing this post for general information on everyday tragedies and presented in a manner to protect and honor the victims and their families. Minor differences can change the outcome of cases, based on jurisdictional laws.  The information provided in this post should not be relied upon as legal or medical advice. We suggest seeking assistance from legal or medical professionals for your personal circumstance, when necessary.