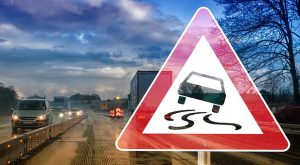 On June 13, a car accident in Boston was reported to Massachusetts State Police. Police were alerted to this accident around 3:50 in the afternoon, and fire and police were dispatched to the scene and arrived quickly after receiving news of the incident.
The accident occurred at Route 95 northbound at Exit 26. Upon arriving at the scene, it was discovered that one individual had sustained injuries in the crash, and medical responders give care to this person at the scene. The extent of their injuries is still under review. The injuries did not appear to be life-threatening, and no fatalities were reported. Statements were taken from those involved and witnesses, and the accident is still being investigated by police at this time.
Accidents and Injuries
A car accident can happen when we are not expecting it to. When driving, it is very easy to get distracted and complacent and subsequently forget that our attention should be on the road for our own safety and the safety of those around us. Negligence when driving can be a very severe matter, and it is essential to remain vigilant at all times when driving. This is true no matter where you're driving. Through attentive driving, you can help prevent accidents and reduce the risk of injuries happening.
Thankfully, not all accidents cause injuries, but many do and these accidents can be devastating. There are others that can even lead to fatalities. We urge all drivers to remember this face when behind the wheel and practice constant vigilance. Even minor injuries can impact victims' lives and leave victims suffering. When victims are injured, they have a right to seek recovery for what happened and get assistance so they can focus on healing.
As members of the community who care about making this city a better place, we urge all drivers to follow traffic laws and do their part to keep roads safe. We at the Law Offices of Jeffrey S. Glassman know how serious some car accidents can be as we see the result of these accidents up-close on a regular basis. We know that accidents can happen to even the most experienced drivers, so we are also committed to helping victims recover the help they need.
Note for readers: Information provided in this post is gathered from secondary sources and not independently confirmed for accuracy. Please bring to our attention any inaccuracies that may be included so they may be corrected, or information removed as requested.

DISCLAIMER: Information provided in this post is not intended to be used as legal or medical advice, nor disrespect the victims or families in any way.  We are providing this post for general information on everyday tragedies and presented in a manner to protect and honor the victims and their families. Minor differences can change the outcome of cases, based on jurisdictional laws.  The information provided in this post should not be relied upon as legal or medical advice. We suggest seeking assistance from legal or medical professionals for your personal circumstance, when necessary.