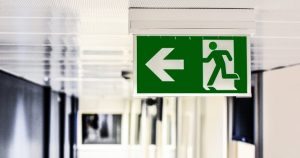 North Adams, MA (July 4, 2018) – Police in North Adams, Massachusetts have identified and charged a driver in a very serious pedestrian accident that occurred last month.
On June 24, a 33 year old  man, whose name has not been released, had just exited a parked car at 291 West Main Street.  Upon exiting, the pedestrian was struck by an oncoming vehicle.  He was airlifted from the crash scene by a medical helicopter and transported to Bay State Medical Center.  He currently remains at Bay State in critical condition.
On Tuesday police issued charges against the driver, identified as 31 year old Galeb Garhartt.  Garhartt, of Pownal, Vermont, is charged with a marked lanes violation and negligent operation of a motor vehicle.
North Adams Police and the Massachusetts State Police accident reconstruction team both investigated the accident.
Boston Pedestrian Accident Attorneys
We are saddened to hear about the outcome of this pedestrian crash in North Adams.  Pedestrian accidents can have severe and catastrophic consequences, including death.  We certainly hope that the injured man is eventually able to recover from his injuries sustained in the collision.
According to a study conducted in 2010 by the National Highway Traffic Safety Administration, about 13 percent of total traffic-related fatalities  were caused by pedestrian accidents.  In the same year, the number of pedestrians injured in accidents exceeded 70,000.00. These are nationwide numbers, however Massachusetts certainly experiences its share of pedestrian accidents, especially in metropolitan areas.
Most pedestrian accidents are the result of either drivers or pedestrians not paying attention to the traffic conditions. In Massachusetts, pedestrians have the right of way when using a crosswalk or if they are crossing an intersection with a green traffic light.  In this case, it does appear as though the driver was either reckless or inattentive, which led to the crash occurring.
At the Jeffrey Glassman Injury Lawyers, our attorneys are experienced in all areas personal injury law, including pedestrian accidents.  There are certain factors in pedestrian accident cases that only a competent and knowledgeable attorney can adequately address on your behalf. We know how to protect the rights of injured pedestrians and help them get the compensation they deserve.  For a free consultation, please call our Boston office at 617-367-2900 today.
Note for readers: Information provided in this post is gathered from secondary sources and not independently confirmed for accuracy. Please bring to our attention any inaccuracies that may be included so they may be corrected, or information removed as requested.
DISCLAIMER: Information provided in this post is not intended to be used as legal or medical advice, nor disrespect the victims or families in any way.  We are providing this post for general information on everyday tragedies and presented in a manner to protect and honor the victims and their families. Minor differences can change the outcome of cases, based on jurisdictional laws.  The information provided in this post should not be relied upon as legal or medical advice. We suggest seeking assistance from legal or medical professionals for your personal circumstance, when necessary.