Michael Mangeri Killed While Helping Another Accident Victim, Jessica Gelebert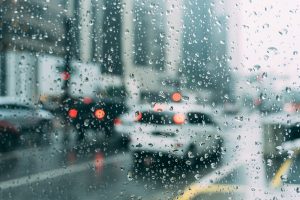 Late Wednesday night, April 25, 2018, Michael Mangeri was struck by his own car and killed, while helping an injured pedestrian, Jessica Gelebert.  The accident occurred around 10:00 pm Wednesday night on Route 75.
Mangeri, a 64-year-old man from Windsor Locks, was driving down Route 75 in the pouring rain, late Tuesday night around 10:00 pm.  Gelebert, a 30-year-old woman from Hartford, was walking across the street, while Mangeri was driving by, and was hit by Mangeri's car.  Mangeri stopped and exited his vehicle to assist Gelebert when another car hit his car.  The other car was being driven by Brian Root, a 30-year-old man, originally from Agawam and just moved to Windsor Locks.
When Mangeri's car was hit by Root, he was rammed by his own vehicle, seriously injuring the man.  All three of the people involved in the accident were transported to local area hospitals for evaluation and treatment of their injuries.  Mangeri had passed away before reaching the hospital.  Root was suffering from shock and treated by hospital staff accordingly.  Jessica Gelebert was admitted to the hospital for treatment of serious injuries, including a broken leg.
Root is assisting investigations by providing all the information he has regarding the circumstances of the accident.  There are also witnesses to the accident which are providing investigators with additional information.
Charges have not yet been filed against any of those involved in the accidents.  Investigations are being handled by the North Central Municipal Accident Reconstruction team along with the local police department.
Unfavorable Weather Conditions and Accidents
When weather conditions are not favorable, it makes driving safely harder than normal.  Rain is especially dangerous as it makes the road slick and visibility diminished.  The combination of these two conditions easily causes accidents.  These accidents can cause more serious injuries, even catastrophic endings.  It is important that you are alert and more vigilant when driving in these conditions to help avoid accidents.
If you or a loved one have been injured, or killed, in any kind of automobile accident, be sure to hire the right attorney.  Having an expert attorney with the knowledge and experience to handle the legal complex system for you is mandatory.  When building a strong legal case, it will make all the difference.  The Law Offices of Jeffrey S. Glassman, LLC, understands what is needed and how to deal with issues that arise from accidents and insurance companies.  Contact the Law Offices of Jeffrey S. Glassman, LLC at (888) 336-4751 to find out how we can help you.
Note for readers: Information provided in this post is gathered from secondary sources and not independently confirmed for accuracy. Please bring to our attention any inaccuracies that may be included so they may be corrected, or information removed as requested.
 DISCLAIMER: Information provided in this post is not intended to be used as legal or medical advice, nor disrespect the victims or families in any way.  We are providing this post for general information on everyday tragedies and presented in a manner to protect and honor the victims and their families.  Minor differences can change the outcome of cases, based on jurisdictional laws.  The information provided in this post should not be relied upon as legal or medical advice.  We suggest seeking assistance from legal or medical professionals for your personal circumstance, when necessary.