Governor Deval Patrick recently announced that the Massachusetts Bay Transportation Authority (MBTA) will launch its late-night bus, subway and light rail service next spring, according to the Massachusetts Department of Transportation (MassDOT).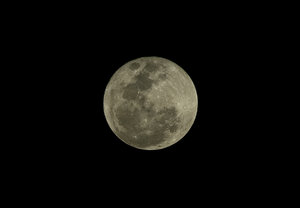 "Extending service on weekend evenings will allow the public to enjoy the many attractions and restaurants the region has to offer and give workers a more cost-effective option for getting home late at night," said Governor Patrick.
But risks for accidents increase when the sun sets. Our Boston personal injury lawyers understand that officials with the MBTA are giving this late-night program a one-year pilot test run. The new schedule has been launched after members from the public and from businesses around the area asked for it. People are looking for affordable and convenient ways to get around town, but many don't comprehend the risks involved — especially at night.

Starting in next year, services on light rail, subway lines and on the 15 key bus routes will be running until 3:00 a.m. on both Fridays and Saturdays. This extension will not continue on the ferry or on the commuter rail.
Based on estimates of vehicle miles traveled, the overall nighttime crash rate is approximately 1.6 times that of the daytime rate, while the fatal crash rate is three to four times greater at night. A disproportionate number of fatal injuries occur after dark. The paper presents some statistics of road traffic injuries in a novel way which suggests that low luminance plays a major role in this effect. A sound physiological explanation for this is advanced based on the poor temporal characteristics of rod photoreceptors. Travelers are more likely to be intoxicated, drowsy and distracted during the evening hours. It's just a fact of life.
Train operators, bus drivers and other motorists on the road don't slip through this category. With all of the factors combined, our risks for an accident during the evening hours skyrocket, especially late on the weekend when alcohol is more likely to be involved.
The reason for higher fatality rates at night could be due to both lower seat belt use and other major factors in nighttime crashes, such as higher alcohol involvement, more speeding-related crashes, and type of crash suggesting that travelers during nighttime travel tend to take more risks.
Sunlight provides the strongest light source. When it goes down at night, there are a variety of man-made lights that help travelers safely navigate the city. Our eyes will adjust to lower levels of light (pupils dilate in darkness and constrict in brightness), but they have difficulty functioning properly when switching from bright to dark, or vice-versa. This can affect drivers and operators of all kinds.
The late-night travel program is getting funding assistance from The Boston Globe and from other businesses around the area. Overall, it's expected to cost about $20 million annually, which doesn't include the cost of increased accidents.
Fares will remain the same as they are during normal-hour travel. In the future, the fares may increase.
If you or a loved one has been injured in an accident, contact Jeffrey S. Glassman for a free and confidential consultation to discuss your case. Call 888-367-2900.
More Blog Entries:
MBTA Injury Risks Increase with Ridership, Boston Personal Injury Attorney Blog, November 27, 2013
Commuter Rail Train Hits and Kills Man in Norwood, Boston Personal Injury Attorney Blog, September 26, 2013