In late August, a passenger on the MBTA Green Line D-line train was reported to have briefly come aboard with a snake around his neck, causing a nine-minute stoppage in service. Less than a week later, a 16-year-old Roxbury teen was arrested after his probation office identified him as the suspect in a stabbing on the MBTA Route 23 bus, the Boston Herald reports.
Boston injury attorneys with Jeffrey Glassman Injury Lawyers, LLC, bring more than 18 years experience in Massachusetts personal injury matters. We understand that providing a safe environment for guests and employees is a primary concern for any business owner. Our team knows that in cases where security is questionably sufficient, a negligent security claim may be filed against a property or business owner when a victim is injured by a third party in a preventable situation.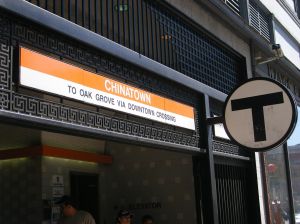 A fire and an escalator accident were also recently reported on MBTA property, leading to renewed questions about the system's security.
The alleged suspect in the Route 23 incident was captured in several frames by MBTA cameras. He is accused of stabbing a 47-year-old fellow rider multiple times in the arm, leg and abdomen as the bus left Ruggles Station after the pair exchanged words. After the incident, the victim was transported to Brigham and Women's Hospital. Meanwhile, authorities turned to the social networking website, Twitter, to enlist the public's help while searching for the juvenile.

If you or a loved one has been seriously injured or killed due to negligent security, speaking with an experienced Massachusetts injury lawyer can help you better understand your rights. Contact Jeffrey Glassman Injury Lawyers today online or by phone at (617) 777-7777 to schedule a free and confidential appointment to discuss your rights.