A Massachusetts pedestrian accident has claimed the life of a 56-year-old man after he was struck and killed by a police cruiser in Chelsea, according to the Boston Globe.
The man was struck shortly after 11 p.m. by a police cruiser, which was a sports utility vehicle. The officer had been responding to a call to assist Everett police in a foot chase, according to the Suffolk District Attorney.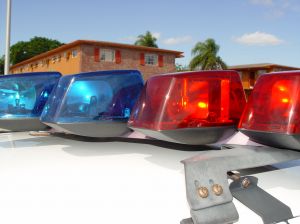 The accident is under investigation by Massachusetts State Police and authorities have not said how fast the cruiser was going at the time of the crash.
A Boston injury lawyers or wrongful death attorney can assist a family in investigating the cause of such accidents. Frequently, an independent investigation is a good idea in crashes in which law enforcement personnel are charged with investigating whether a police officer was at-fault in a fatal accident.
The officer, who has not been identified, was treated at Massachusetts General Hospital and released. He has been placed on paid administrative leave pending the outcome of the investigation, which is department policy.
The victim lived in a nearby apartment building. Neighbors say he lived alone and would often take bus rides around the city as a way of getting out of the house. They said he may have just gotten off a bus at the time of the accident.
Nationwide, 4,378 people were killed in pedestrian accidents and more than 69,000 were injured, according to the National Highway Traffic Safety Administration. Pedestrian accidents in Massachusetts claimed 75 lives that year.

If you have been injured in a Boston pedestrian accident, contact Massachusetts Injury Attorney Jeffrey S. Glassman for a free and confidential appointment to discuss your rights. Call 877-617-5333.