At least four people were injured in an Agawam, Massachusetts car accident on Sunday — authorities say speed was a factor in the crash, according to Massachusetts Live.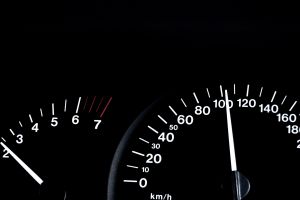 Massachusetts State Police report that the two-car accident happened on Suffield Street shortly before 4 p.m. on Sunday.
An 86-year-old Agawam man was seriously injured and taken to Baystate Medical Center in Springfield. The 20-year-old driver of the second car and two passengers were also transported to the hospital with injuries.
The preliminary investigation shows the 20-year-old driver may have been speeding north on Suffield Street when he collided with the other vehicle, according to Agawan police.
The National Highway Traffic Safety Administration reports that speeding is one of the leading causes of traffic accidents. Nationwide, about one-third of all traffic fatalities involve a speeding vehicle. In 2008, speed-related crashes claimed 11,674 lives.
The cost of speed-related crashes is astronomical. In 2000, the cost was estimated at more than $76,000 a day, or about $1,300 a second.
Like many poor driving habits, young drivers are especially susceptible. The government reports that more than one-third of male drivers ages 15 to 24 were speeding at the time of their involvement in a fatal accident.
In 2008, speed-related car accidents in Massachusetts were responsible for 97 of the state's 363 traffic fatalities.

If you have been injured in a Massachusetts car accident, contact Boston Injury Lawyer Jeffrey S. Glassman for a free and confidential appointment to discuss your rights. Call 877-617-5333.