The size of the nation's massive egg recall has tripled to 380 million eggs as hundreds of victims have been sickened by salmonella, CNN reports.
Massachusetts food poisoning cases can be very serious, even life threatening. As our Boston injury lawyers have reported, an estimated 325,000 people are hospitalized each year for food poisoning and 5,000 die as a result.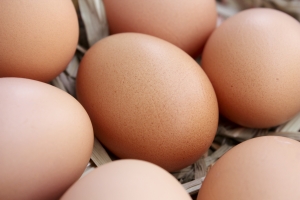 The Centers for Disease Control and Prevention reports that 76 million cases will be reported each year — affecting 1 in every 4 consumers. When a company's negligence results in the serious injury or death of a consumer, a personal injury or wrongful death suit may result.
In the last three months, nearly 2,000 cases of Salmonella have been reported. The CDC reports that hundreds more have likely become ill from consuming tainted eggs. More cases are expected because the CDC does not yet have reports after July 17 because of the lag in data collection.
The Food and Drug Administration is calling it one of the largest egg recalls in history as Wright County Egg of Galt, Iowa has increased the size of the recall to 380 million eggs.
On July 9, the FDA announced new rules for large-scale egg producers, but by then the outbreak had already started. Like the deadly peanut butter recall several years ago, it is again apparent that the multi-billion dollar federal agencies charged with protecting consumers cannot always be relied upon to do so.
Meanwhile, safety advocates contend that salmonella outbreaks are on the rise across the country. Symptoms generally begin within 12 to 72 hours and include diarrhea, fever and abdominal pain. Vomiting, headache and muscle pain may also occur. Elderly patients, infants and those with compromised immune symptoms are at increased risk of medical complications, which can be life threatening.

If you or a loved one has been hospitalized by food poisoning, contact Massachusetts Injury Attorney Jeffrey S. Glassman for a free and confidential appointment to discuss your rights. Call 877-617-5333.