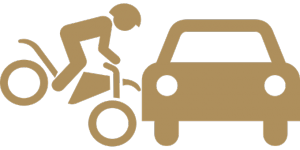 A man from West Boylston was injured last evening when the motorcycle he was riding hit a moving vehicle on Grove Street. This happened around 8 in the evening on May 4. This is all that is known about this incident at this time.
If we find out more details about this story, we will keep you posted. We will often bring you initial reports, and then update these reports when more information becomes available.
If you've been severely injured in a car accident and suffered because of the negligent actions of another person, you could seek to recover compensation by filing a personal injury claim. The Law Offices of Jeffrey S. Glassman will help you recover what you're owed.