Lassiter v. N.C. Baptist Hosps., Inc., a case from the Supreme Court of North Carolina, involved a plaintiff who alleged defendant hospital was negligent in failing to properly treat him for a very severe case of jaundice. Plaintiff alleged that, due to this failure to treat the jaundice condition, he was left permanently disabled.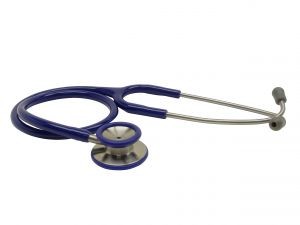 After plaintiff filed his complaint for negligence and medical malpractice with the assistance of a conservator, defendant hospital filed an answer denying that plaintiff's injuries were a result of negligent acts committed by the hospital or its employees. After filing an answer denying the allegation, defendant also filed another motion requesting that the trial court schedule a discovery conference and enter a discovery scheduling order. This is standard practice in most civil cases, including those with medical malpractice allegations.
A scheduling conference was held, and defendant submitted a proposed scheduling order. The judge had not yet signed that order or created his own but said to the parties he would do so as soon as possible. In the proposed scheduling defendant gave to the judge, plaintiff was required to designate all expert witnesses by a certain date and then make them available to opposing party for deposition by a certain subsequent date. Even though the judge had never signed the order, plaintiff identified ten expert witnesses and then withdrew one of the names the following month.
At this point, the trial judge signed a scheduling order, which granted a much longer period of time to depose the expert witnesses than the date proposed in defendant's order. He said any witnesses not designated and not made available for deposition should be prohibited from testifying at trial.
Before the discovery deadline had elapsed, defendants conducted a deposition of several doctors listed on plaintiff's disclosures. Plaintiff then filed a motion for an amended scheduling deadline, allowing more time to make his remaining experts available for deposition. In response to this, defendant filed a motion to strike the testimony of experts that had not yet been deposed by them. Trial judge denied plaintiff's motion and specifically excluded these witnesses from testifying at trial.
The defendant then challenged other deadlines for witnesses they had not yet deposed, and the judge limited them from testifying, as well. At this point, the plaintiff entered a voluntary non-suit and the case was dismissed without prejudice. In civil personal injury lawsuit, a case dismissed without prejudice means that it can be re-filed at any time, as long as the plaintiff can show good cause for re-filing the case at that time.
At this point, defendant filed a motion seeking all costs against the plaintiff for dismissing the action and was asking for just under $30,000. The judge held a hearing and determined much of these costs were not reasonably necessary and were not the responsibility of plaintiff. Trial judge ultimately assessed around $23,000 in costs. Plaintiff appealed whether it was appropriate to assess costs for expert witnesses accrued while experts were testifying at defendant's depositions. Ultimately, the supreme court of the state agreed that these costs were taxed correctly.
If you are injured in Boston, call Jeffrey Glassman Injury Lawyers for a free and confidential appointment — (617) 777-7777.
Additional Resources:
Lassiter v. N.C. Baptist Hosps., Inc., November 6, 2015, Supreme Court of North Carolina
More Blog Entries:
Summer Swimming Pool Safety in New England, May 15, 2014, Boston Personal Injury Lawyer Blog