Most people have heard that NBA superstar Lamar Odom was admitted to the hospital after being found unconscious at a legal brothel in Nevada last month. Dennis Hof, owner of the infamous brothel, said Odom arrived at the brothel on October 10th and asked for two escorts to take him to the VIP room. He then asked for all employees to sign a confidentiality agreement and was not seen until October 13th, when he was found unresponsive in his room. He was rushed to the hospital, where he placed on life support.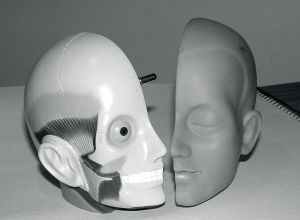 Doctors determined that he had suffered from several strokes and kidney failure in what was initially reported as a drug-related episode. At first, many people thought he was dead, and then a day later, it was revealed that he was alive but had suffered severe brain damage. He reportedly cannot recognize his family or perform basic tasks.
At the time of his illness, he was going through a divorce with his estranged wife, Khloe Kardashian, but, as the divorce had not been finalized, the two were still legally married. Following his illness, Kardashian announced that she would stay with him and be at his side during his recovery.
Kardashian went on to stay that Odom understands that he has suffered brain damage but is not sure why according to recent CBS article. She explained that she and doctors have told him he has brain damage, but they did not tell about how he allegedly had several strokes at the Nevada brothel after taking drugs and an herbal erectile dysfunction medication.   The reason she and others have chosen not to tell him about why he has brain damage is because they believe that it will set his recovery back.   She also said that it would be a long road of recovery for Odom as he learns how to speak again, regains his memory, learns to eat by himself, and learns to perform basic human tasks.   It should be noted that doctors consider his brain injury to be rather severe and hope that he will be able to recover in the future.
As Boston brain injury lawsuit attorneys have seen in numerous cases, the road to recovery is, in fact, very long, and the cost can be astounding. Most people do not have the resources of Odom and Kardashian, and the cost of medical treatments and rehabilitation can be unbearable. In addition to the costs, the victim will not be able to go back to work, so this will be lost income. At least one family member will probably have to leave his or her job to care for victim, so this will be a second lost income.   After that, there may have to be physical alterations made to the home, or the victim may have to move into an accessible living situation.   There may also have to be homecare workers and a variety of other expenses when trying to help your loved one get as close to his her former life as possible.
If you are injured in Boston, call Jeffrey Glassman Injury Lawyers for a free and confidential appointment — (617) 777-7777.
Additional Resources:
​Khloe Kardashian: Lamar Odom doesn't know why he has brain injury, November 13, 2015, CBS News, by Laruen Moraski
More Blog Entries:

New Guidelines for Identifying Causes of Newborn Brain Injury, October 21, 2014, Boston Personal Injury Lawyer Blog