According to recent article from the Boston Herald, a 67-year-old woman was on her way to a community theater where she volunteers her time to make costumes for the theater company's productions. While she was driving, a 4×4 wood board smashed through the front windshield of her vehicle and ended up just a few inches from her head. Had the board hit her, it would most likely have caused serious personal injury or death. The woman told police it all happened in an instant. She could not believe what had happened and knew how close it came to hitting her in the face.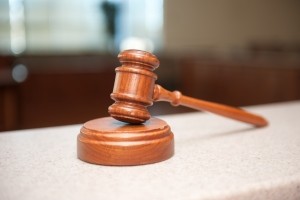 At the time of what is being described as a freak accident, the woman was headed north on I-91 in Springfield. A box truck hit the wooden board that was already lying on the road surface in the middle lane. When the truck hit the board, it flipped and went flying behind the truck and into this woman's windshield.
After the board went threw her windshield, she immediately called authorities, and the Massachusetts State Police responded to the scene of what could have been a very serious accident resulting in significant personal injury or even death.   Troopers could not believe what they were seeing and how fortunate this woman was to be alive after the board came crashing through her windshield at highway speeds.
Massachusetts State Police generated an incident report and issued a statement in which they were thankful she was not injured, but also asked all drivers to be very careful in how they secure their loads in their vehicles before getting on the road.
Our Boston person injury attorneys agree with the state police that all motorists should use proper care when securing loads in their vehicles. To not properly secure cargo is not only dangerous, but it is also negligent and could be the basis for a personal injury lawsuit. With commercial trucks, drivers are required to make sure their loads are properly secured and, on flatbed trucks, make sure the appropriate number of tie-downs are used. Trucks are also required to go to weigh stations where officials weigh the truck to make sure it is not overloaded and also check to make sure all cargo is properly secured. This is important to prevent serious accidents from occurring.
One the other hand, a person with a private vehicle can go to a big box store, fill the back of their pickup truck with more than it was designed to hold and not use any safety straps. This, however, is not as bad as when we see small cars loaded with large items with the trunk open and tied with a piece of twine, or left flapping up and down in the wind. If any items should fall out of their car at highway speeds, this could result in serious personal injury, and the driver could be liable for his or her negligent acts.
If you are injured in an accident in Boston, call Jeffrey Glassman Injury Lawyers for a free and confidential appointment — (617) 777-7777.
Additional Resources:
Woman, 67, miraculously survives freak 4×4 highway accident, November 4, 2015, Boston Herald, by Owen Boss
More Blog Entries:
Wilkins v. City of Haverhill – Massachusetts Supreme Court Weighs Slip-and-Fall Claim, May 23, 2014, Boston Personal Injury Attorney Blog