Finding the right car seat for your child may now be easier than ever. The Insurance Institute for Highway Safety recently released new ratings of these seats for parents to be better equipped when choosing a seat. After the last wave of ratings, more than 30 seats made it on the "Best Bets" list. These seats were found to be able to seat a child so that the adult seat belt will properly fit a little one's body.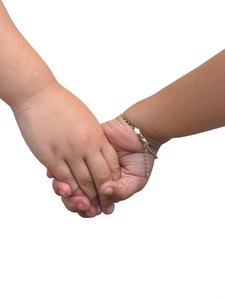 These seats can run anywhere from $15 to several hundred dollars. But parents shouldn't correlate price with a seat's ability to protect their child in the event of a car accident in Massachusetts. Some of the more affordable seats work just as well as the more expensive ones.
Our Boston child injury attorneys understand that children between the ages of 4 and 8 should be seated in a booster seat to help ensure that an adult seat belt fits them properly. Sometimes, parents are confused by the plethora of seats on the market and which ones would be most likely to best serve their child. The new ratings from the IIHS are here to clear that up.
In addition to the "Best Bets" child seats, there were five placed on the "Good Bets" list. Seats on this list will fit most vehicles properly. The IIHS also rated six seats as a "no go," meaning they don't provide a proper seat belt fit for anyone. Check the IIHS website for the complete child seat rating list.
Booster seats should be used to properly seat children who have outgrown front-facing car seats. Booster seats allow a child to be positioned so that an adult seat belt will fit their little body properly. This seat allows the lap portion of the strap to lie across their upper thigh and the shoulder portion to lie across their chest.
"A Best Bet means any of these top-rated boosters should work well in the family SUV or the babysitter's sedan," says Anne McCartt, the Institute's senior vice president for research.
There were more than 60 booster seat models examined in this year's rating program. This is more than 10 more than the previous year.
The test doesn't measure how well the seat will perform in the event of an accident, but rather how well it fits a seat belt on a child's body.
Booster seats have gotten much more reliable in recent years as well. There were only 10 booster seats on the Best Bets list in 2008, then 9 in 2009, but there were more than 20 for the 2010 ratings.
Parents are urged to check out these ratings before looking into purchasing a booster seat. You're also urged to check the seats' limitations to ensure that your child is the proper size for the seat that you ultimately purchase. These child-restraint systems are some of the most effective protections for your child in the event of an accident.

If you or your child has been injured in a car accident, contact our Boston injury lawyers at The Law Offices on Jeffrey S. Glassman for a free confidential consultation to discuss your rights. Call 877-617-5333 or contact us through the website.
More Blog Entries:
Inexperienced Teen Drivers Heading to and from School Facing Risks of Car Accidents in Massachusetts
August 29, 2011
Child Car Seats Under New Regulations for Better Protection in Boston Car Accidents
March 22, 2011