According to a recent news story article from ABC News, a high school football player at a California school suffered a serious head injury during a game. He is currently in a medically induced coma, so doctors can perform multiple surgeries to suppress the bleeding and swelling and work to his life.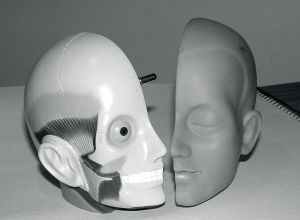 While this is not the first accident, or serious head injury, to occur during a high school football game, it was far from the typical injury. Witnesses say the play during which the student was hurt seemed like a routine tackle – nobody was sure how he was injured so badly. At first, he had appeared to have blacked out and had trouble getting up.
However, when medical personnel came over to him, he seemed to be responding and did fine on the initial concussion test. They then helped him to his feet and walked him over to a bench on the sidelines. Unfortunately, he collapsed before he could get to the bench, and it was obvious he had suffered a serious head injury. At this point, he was lying on the field with his body moving in an uncontrollable manner. Paramedics tried to stabilize victim before transporting him to a shock trauma center.
When he arrived at the hospital, doctors realized they needed to put him in a medically induced coma and rush him into surgery. He is still in the coma but has been taken off a ventilator and is breathing on his own. He also is no longer suffering from intracranial bleeding, but it is not known if there is any permanent brain damage.
One of the more interesting aspects this incident is that victim was not wearing an ordinary football helmet. His helmet was equipped with a series of sensors designed to detect a dangerous impact. Once the helmet detects such an impact, a light will blink to tell the coach to check on the safety of the student who suffered the head impact. In this case, the sensor did not register an impact, and the red light was not activated.
There is a lot of speculation as to why the red light did not did go off, and the manufacturer of the device has said it is too early to know what actually happened, and they are not willing to speculate. One possible explanation would be that the sensor mechanism is defective, but there have not been any claims or evidence to support such a theory as of this time.
Another explanation is that the hit was not hard enough to activate the sensor. While this may seem strange, doctors who study head injury cases now believe that it is not always direct impact that can cause a concussion, but what is known as rotational force. Essentially when there is a glancing blow to the head (or helmet), the head gets knocked back and then rotates partially on its way back forward. Essentially, the victim's head is moving like a bobblehead doll, and that rotational force causes the brain to slam into the skull, which is, by definition, a concussion.
If you or a loved one has suffered a head injury that is someone else's fault, it is essential to contact a Boston personal injury lawyer as soon as possible. There is often of lot of medical documentation, which is necessary to establish your case, and the sooner you get started, the better.
Injured Football Player's Helmet Failed to Register Serious Hit, School District Says, October 28, 2015, ABC News, by Matt Gutmann
If you are injured in Boston, call Jeffrey Glassman Injury Lawyers for a free and confidential appointment — (617) 777-7777.
Additional Resources:
Injured Football Player's Helmet Failed to Register Serious Hit, School District Says, October 28, 2015, ABC News, By Matt Gutman
More Blog Entries:

New Guidelines for Identifying Causes of Newborn Brain Injury, October 21, 2014, Boston Personal Injury Lawyer Blog