Anyone who is a fan of the Tonight Show has probably heard about how Jimmy Fallon injured his hand when he fell and got his ring hung on the edge of a table as he was headed to the ground. As far as hand injuries go, that incident was fairly severe. He was required to have ongoing medical treatment and rehabilitation, and the network was forced to suspend taping his show temporarily. It has been reported that he almost required an amputation following that fall, but fortunately doctors were able to save his finger.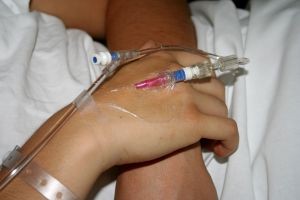 While Fallon is back on the air and seems to be doing well, he recently managed to injure his other hand when he was attending an event at Harvard University, according to a recent news report from the Boston Herald. Witnesses say Fallon was at the Boston area university to be honored by the Harvard Lampoon for his achievements in comedy. Specifically, he was being given the Elmer Award for Excellence in Humor. While many may not be aware, many of the most famous comedy writers and performers attended Harvard University and were part of the Harvard Lampoon.
The ceremony ended with a parade through Harvard Square in which Fallon was riding in a carriage being pulled by a draft horse. After the parade, there was an outdoor celebration in Harvard Square where the university pep band was performing. Fallon said he thought it would be funny to present some type of award of his own to the band and asked someone to get him a bottle of Jägermeister. He said he was planning on presenting the bottle to the band.
When he had the bottle in his hand, he was unaware that someone was near him taking a picture, and he tripped. The bottle of alcohol hit the ground first, and his good hand landed on the broken glass. He was treated on the scene by an EMT who felt he should go to the hospital to make sure he did not have anymore glass embedded in his hand. At his point, he was taken to Massachusetts General Hospital (MGH) in Boston, where doctors patched him up following his slip and fall accident.
His injures were nowhere near as serious as the first incident for which he is still wearing a bandage on his finger. This time, he returned to the party later that evening wearing adhesive bandages on his hand and fingers. He tweeted a picture saying that he was okay, and it was nothing a few Band-Aids could not fix.
While Fallon was lucky to avoid any serious injuries, as is evident from his hand injury earlier this past summer, hand injuries can be very serious. There are many nerves and tendons that can be easily damaged, and it can be extremely difficult to repair the damage. Even when a hand surgeon is able to repair the nerves, tendons, and sometimes bone damage, there is likely an extremely long and difficult recovery time and considerable amount of pain and suffering.
If you are injured in an accident in Boston, call Jeffrey Glassman Injury Lawyers for a free and confidential appointment — (617) 777-7777.
Additional Resources:
Jimmy Fallon treated at MGH after injuring hand in fall, October 25, 2015, Boston Herald, by Alex Steadman
More Blog Entries:
Wilkins v. City of Haverhill – Massachusetts Supreme Court Weighs Slip-and-Fall Claim, May 23, 2014, Boston Personal Injury Attorney Blog