In Hammond v. Saini, a case from the Supreme Court of North Carolina, plaintiff went to defendant's hospital in 2010, to remove a possible basal cell carcinoma on her face. During surgery, drapes were placed on plaintiff's face, and an anesthesiologist along with nurse anesthetists administered supplemental oxygen to plaintiff though a mask.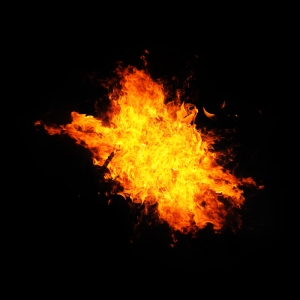 Plaintiff alleged oxygen was allowed to build up under the drapes and was then ignited by an elctrocautery device used by a surgeon to stop bleeding. The fire on her face caused first and second degrees to plaintiff and left her permanently scarred following surgery.
Plaintiff filed a negligence action against defendants due her burn injury.
Defendants filed an answer denying any and all negligence. Plaintiff then served requests for production of documents and interrogatories upon plaintiff. As our Boston medical malpractice attorneys can explain, extensive discovery pleadings are common in these types of personal injury cases.
Defendants refused to provide some of the requested discovery and plaintiff filed a motion to compel production. Defendants filed the documents being withheld for the court to review in camera. This is legal action where the judge can review documents without the other party having access to decide if they should be turned over or not.
After reviewing all documents, trial court granted plaintiff's motion to compel discovery. Defendant filed an interlocutory appeal to this order. An interlocutory appeal is an appeal taken while a case is still pending. The appellate court held trial judge was correct in finding no evidence defendant's documents were part of a medical review committee's proceedings and were not protected from discovery and affirmed the order.
Defendants filed another appeal and the state supreme court granted review. The issue dealt with weather or not these documents were protected. The basis for claiming protection is that they were part of a review committee's action. After certain accidents at a hospital, a review board is convened to determine what happened and how similar incidents could be prevented in the future. The logic behind protecting documents created during these proceedings is hospitals are more likely to conduct a through investigation if they know they will not have to provide their reports in a subsequent civil case. Basically, it is so hospitals do not sweep problems under the rug to avoid additional civil liability.
The state supreme court ultimately found defendants had failed to establish these documents were part of a review proceeding protected from discovery in a civil case. The only thing defendants did to establish discovery protection was to file a copy of a manual describing what a review committee is and did not offer any evidence to establish anything in connection with actual documents sought by plaintiff in this case.
During medical malpractice cases, hospitals often use their vast resources to wage what amounts to a discovery war in hopes of eventually getting the case dismissed. It is important your attorney is experienced in the discovery process in medical malpractice cases and will fight for your right to a full and appropriate settlement or jury verdict.
If you are injured in Boston, call Jeffrey Glassman Injury Lawyers for a free and confidential appointment — (617) 777-7777.
More Blog Entries:
Bar Owners Face $6.7 Million Damage Settlement After Injury on Staircase, December 31, 2012